Ever since the natural hair craze came into play, people all over have been obsessed with it. A lot of people transitioned without knowing what exactly they were doing and in the process damaged their hair.
First of all, to transition means to return to a natural hair texture from a chemically straightened or heat-trained one. Over a period of weeks or months, the ends of the hair will be cut away as the new growth appears. The alternative is to be 'dramatic' and go for the 'Big Chop'; that is, to cut all the perm off.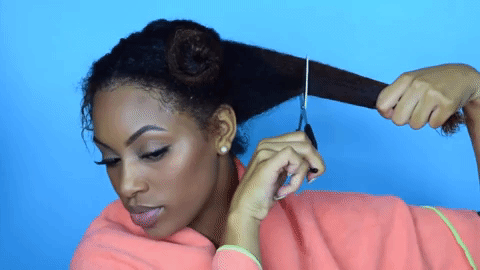 Your natural hair expert is here to help those of you transitioning to do it the right way.
Click on the numbers below to see tips for Transition.