Kuulpeeps.com started the first edition of the Confession Box with Kalyjay (@Gyaigyimii) on Twitter yesterday and the response was overwhelming!
People were given the chance to confess their 'sins' to Kalyjay anonymously and…
we only have one question now:
Is your boo really your boo???
At all???
Just take a look at real confessions from people! The responses were overwhelming so we picked up a few and…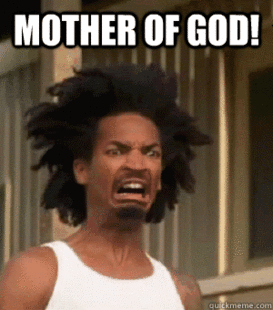 Listen, there was an anonymous lady who is cheating on her boyfriend and is being blackmailed to keep cheating hmm…
And the poor boy who doesn't know the love of his life has a long train running through her walls!
We don't know if we should call this "bestie goals" or not but charle!
Did anyone shout "Men are tra…?????"
So then, Osofo Gyagyimi asked…
"At what point did you find out you were the side in a relationship?"
And…
This guy understands how to make the best out of every situation!
From solving marriage issues to solving other issues…
Hmm…
"Wrong name…who this?"
This one dierr…"SURPRISE!!!"
Can we take a moment to thank the Lord for helping this lady dodge a bullet???
Not to scare you or anything ooo but please… as tomorrow is Valentine's day, sit down for a second, reflect on your life and ask yourself:
Is your bae really your bae???
Follow @Kuulpeeps_ and @Gyaigyimii on Twitter and get your confessions ready every Wednesday at 8 pm.
Source: Kuulpeeps.com
Click on the comment box below and leave us your thoughts. Thank you