Lionel Messi is at it again. The man loves Barcelona so much that he is willing to decimate an entire boardroom and backroom staff to keep his place at Camp Nou.
Now that's true love.
The Argentine magician's latest victim is Blaugrana legend and former teammate Eric Abidal, who is currently occupying the role of sporting director for the Catalan giants – for now, at least.
Abidal accused the Barça stars of not putting in the hard yards for the departed Ernesto Valverde, who was sacked despite guiding the club to back-to-back league titles in the last two seasons.
Not one to shirk a challenge of status and authority, Messi hit back at Abidal, stating on ​Instagram, "Sincerely, I don't like to do these things but I think that people have to be responsible for their jobs and own their decisions."
Basically, stay in your lane, Eric mate.
So, let's pretend for a second that we live in a world where ​Barcelona will opt to keep sporting director Eric Abidal over the third greatest footballer that ever lived, and contemplate the clubs that Messi should join to continue his never-ending legacy.
Let's begin…
Inter Milan
Let's be honest, we've missed the rivalry between Messi and Cristiano Ronaldo over the past 18 months. The pair continue to battle it out over individual trophies and records, but the whole world wants to see them go head-to-head on the pitch as often as possible.
Juventus are top of the Serie A table once again, and nearest rivals Inter are inching ever closer to the league leaders in terms of star quality on the pitch.
Lautaro Martinez, Romelu Lukaku and Christian Eriksen are hoping to fire the Nerazzurri to long-awaited title success, but if they fail, who better than Messi to step in and end Ronaldo's monopoly in Italy?
Let the battle recommence!
---
Manchester City
Time for a plucky underdog story. This brave little club has slowly but steadily built its way up to becoming a serious challenger for the Champions League trophy, but alas, they have fallen just short of the mark on numerous occasions.
Pep Guardiola literally worships Messi, and ​Manchester City could probably scrape together the pennies to pay his significant wages.
And which is the one trophy Messi has been lusting after more than any other in recent years? That's right – the Champions League.
It's very possible that either of these clubs could break their European curse this season and lift the trophy, but with Man City facing ​Real Madrid, and Barça becoming Europe's bottlers, it seems unlikely.
Get the band back together Pep, and bring the big trophy home hand-in-hand with Leo.
---
Borussia Dortmund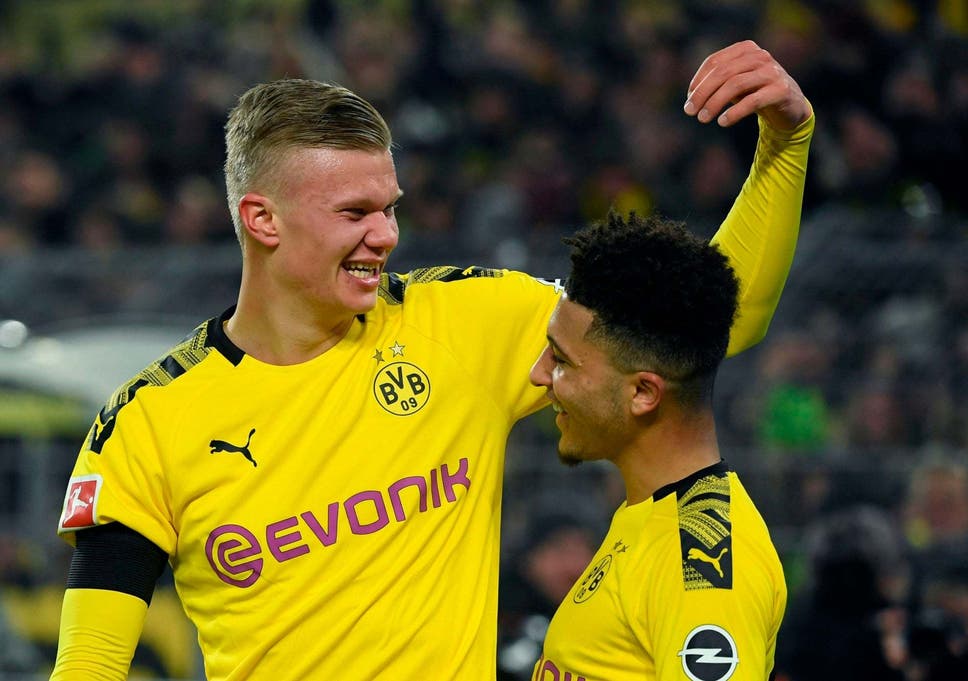 Just as ​Ronaldo joined Juventus two summers ago, Messi could end up at German minnows Bayern Munich. But wouldn't it be more fun if he actually took on a challenge and signed for the lesser-favoured ​Borussia Dortmund?
Dortmund are known for their glorious attacking football, and while their defending leaves a lot to be desired, the sheer volume of goals they score more than makes up for it.
A forward line of Marco Reus, Jadon Sancho, Erling Haaland and ​Lionel Messi would simply bring tears of joy to our eyes. The Barça legend could help Der BVB break ​Bayern's domestic stranglehold, and show Ronaldo just how it's done.
---
Newell's Old Boys
Nothing like a romantic return home to end the perfect fairytale. Newell's Old Boys was the club where Messi spent his early years learning his trade, and the Argentine side were also his boyhood team.
The superstar left Argentina to make his name in Europe, and with that, he was gone from the South American shores forever.
But, what about a dramatic return to see out his career at the team who made him fall in love with the sport in the first place?
Now that's a happy ending.
See Also: Messi Tops The List Of Highest Paid Footballers Ahead Of Cristiano Ronaldo And Griezmann
source: 90min
Click on the comment box below and leave us your thoughts. Thank you