The 2020 NBA All-Star Game captains and starters have been revealed. LeBron James and Giannis Antetokounmpo return as opposing captains for the second year in a row, with James leading the Western Conference and Antetokounmpo leading the Eastern Conference.
Joining James in the West are starters Anthony Davis (frontcourt), first-timer Luka Dončić (guard), James Harden (guard) and Kawhi Leonard (frontcourt). On the other side, Joel Embiid (frontcourt), Pascal Siakam (frontcourt), Kemba Walker (guard) and another first-timer Trae Young (guard) will play alongside Antetokounmpo.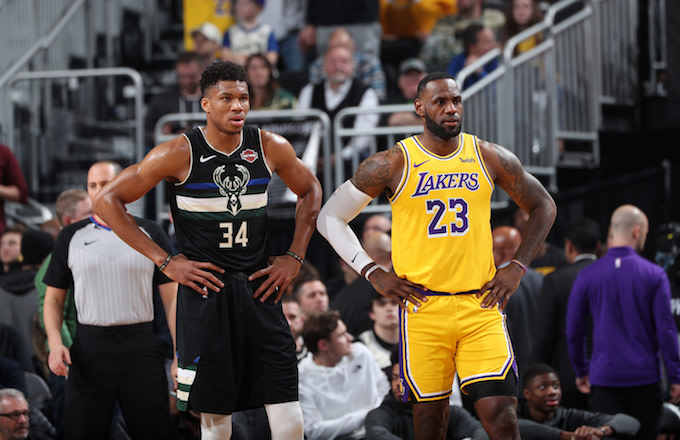 James and Antetokounmpo will be drafting the eight remaining players from the starter pool in the First Round, then all 14 players from the reserve pool in the Second Round. Seeing as James finished No. 1 overall in fan voting, he will make the first pick during the All-Star Draft. Antetokounmpo, on the other hand, will have the first pick in the Second Round. Following the first pick in each round, James and Antetokounmpo will alternate their selections until all players in that round have been chosen.
The All-Star Game reserves will be selected by NBA head coaches on January 30. The 2020 NBA All-Star Game is set to take place February 16 at the United Center in Chicago.
source: hypebeast
Click on the comment box below and leave us your thoughts. Thank you