Listen to an Audio Version of the Article
Pappy Kojo dressed as the famous Ankos at the 4Syte TV Music Video Awards show last night.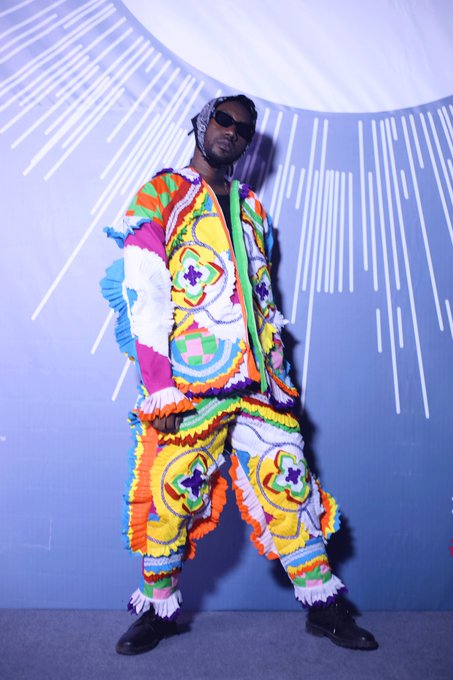 If you aren't sure what the Ankos means, maybe you will be more familiar with the term, Kaaka Motobi.
Ankos or Kaaka Motobi are very popular during the Christmas holidays but of course, you cannot compare what you see in Accra to what happens in Takoradi.
The people go all out with carnivals and the main centre of attraction are the people who dress up in colourful clothes with masks on and dance their hearts out in the streets as Ankos. Lots of people in Accra move to Tarkoradi just to be a part of this celebration and they swear that no one knows how to have fun more than the people in Sekondi Takoradi.
Pappy Kojo's attire may be what you'd call an ode to his people (he is from Takoradi) but what we know for a fact is, it is definitely a part of his promo plan for his new single, Thomas Pompoy3yaw.
The song, produced by Guilty Beatz is an early Christmas jam and the fact that he's incorporated the Christmas element, the Ankos, makes it even more enjoyable. Listening and watching the video just might get you in the mood for Christmas and if you have experienced Christmas, the Takoradi way, you just might get nostalgic!
Watch the music video here:
See Also:
Source: Kuulpeeps.com
Click on the comment box below and leave us your thoughts. Thank you.