Tv3 has been running Ghana's Most Beautiful pageant for awhile and Ghanaians love it mostly because it is quite different from all the other pageants.
Sunday night, people convened at the Grand Arena dome at the Accra International Conference Centre to see who will emerge the winner of the GMB crown while others stayed glued to their TV sets to watch the live show of the grande finale.
Not everyone can emerge winners and naturally, there are always disgruntled fans who feel cheated that their favourite contestant didn't win but this time, the 'cheated fans' have taken to social media to rant.
Ekua who represented Central Region was crowned the winner but lots of people claim the crown should have been given to Enam who represented the Volta Region.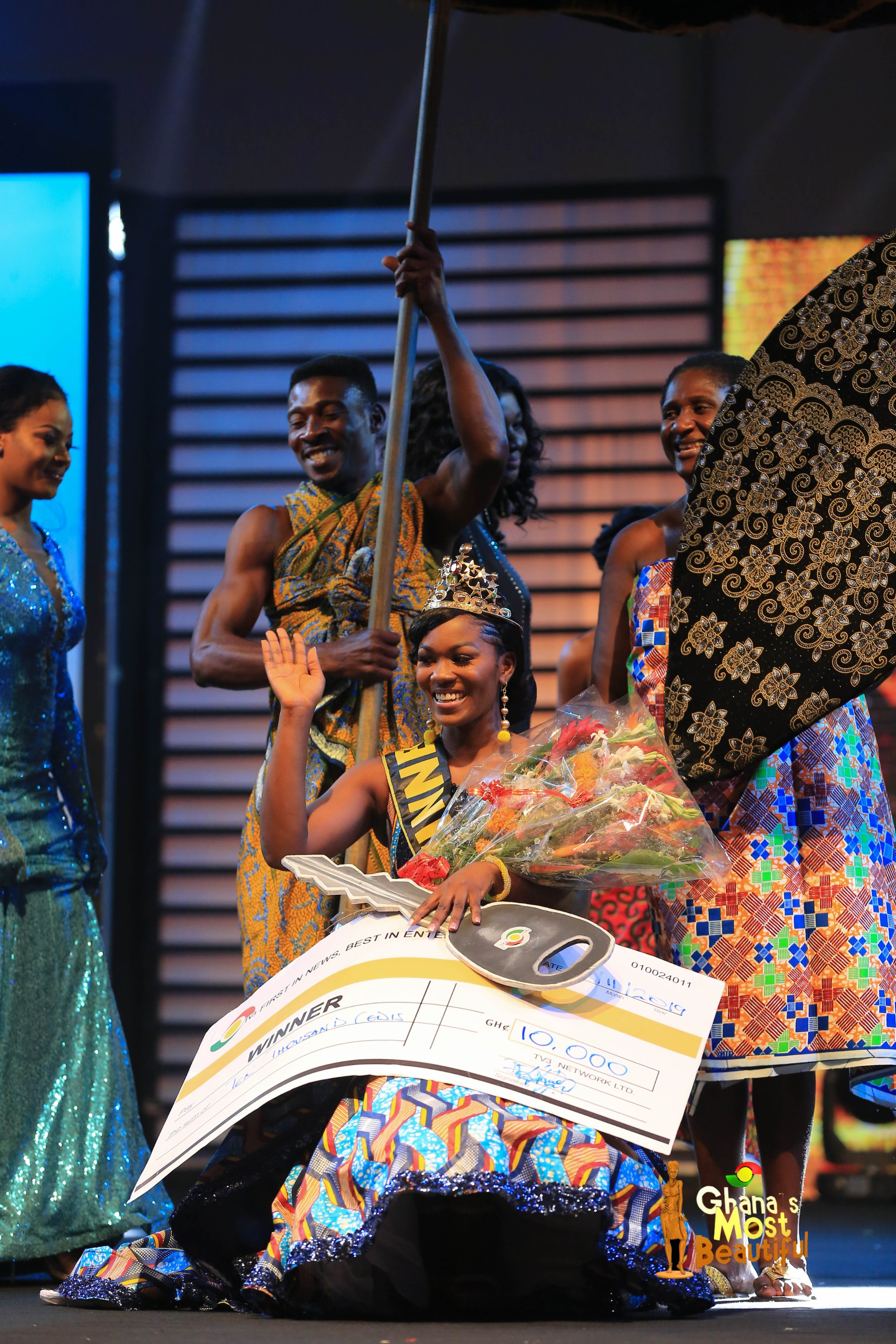 Although organizers of Ghana's Most Beautiful pageant show a graph of the collated final votes proving that Ekua won fair and square…
Fans are still relentless claiming that Enam who emerged as the first runner up was cheated.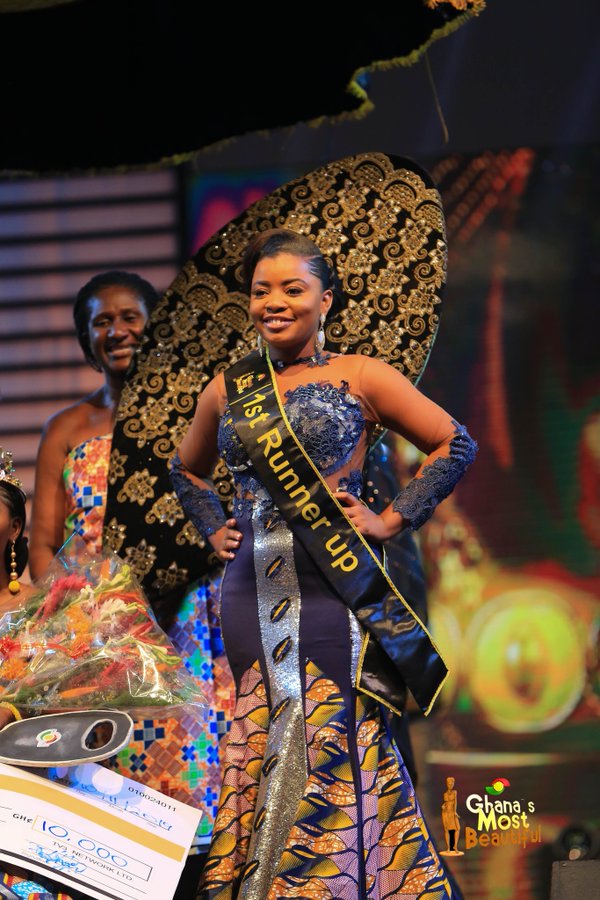 And they took to social media to question the integrity fo the show.
@tv3_ghana should make public the results of both the JUDGES and the votes . Enam should feel cheated. The judges are bias i think #GMB2019

— king George (@king__Ge0rge) November 11, 2019
Enam has been very consistent. I predicted a win for her from her first performance but hw3🙂

— Naana Amponsa (@naana_amponsa) November 11, 2019
Oooh how? 🤔🇬🇭 @tv3_ghana, this shouldn't have happened mehnnnn!!! What kinda kuluulu be this? Eeeeeeiiiii!! Hmmmm!!! Anyways, congrats Enam! #GMB2019 pic.twitter.com/aUauoal0H5

— JOLAH #2112CharityAt4 (@nayikwei) November 11, 2019
@3Newsgh
You should've evicted Enam from the beginning so that we know she will not be cheated in the final. She performed more than all of them but because she is from Volta you cheated her. Are you people looking for beauties or working for the network companies???? #GMB2019

— Efo Nunana (@ras_nunana) November 11, 2019
Or #GMB2019 deserves VAR!
Things no clear 😂

— KEENY ICE #BOUNCE (@KeenyIce) November 11, 2019
Their way of judging is so shambolic. How can you center a competition that has spanned for 14 weeks on just the finals. You have been electing UNDESERVING WINNERS throughout the years and cheating ENAM yesterday was at the peak of it. Aren't the judges ashamed of themselves?

— Champion of my Society (@BrilliantMaxy) November 11, 2019
Some think the hate is just because Enam is a Voltarian.
U guys know u cheated ryt☹️☹️ u should be ashamed of yourselves . U guys shouldn't even take the girls name with ur corrupt lips. It's true u never liked Voltarians. This was the same thing u guys did to BUBUNE ☹️☹️ #cheats #Enam is our queen

— daavi ama (@daaviama1) November 11, 2019
Oh please give us a break, u pple always find a way to cheat Ewes, how I wish no Ewe represent next year nd forever, wey kinda of racism be thx🙄 u pple re Racist 😒 @tv3_ghana

— Ama Shika🌹 (@ama_shika) November 11, 2019
And some seem to think Linda Ampah, who announced the winners, knows something about the alleged sabotage.
Who has the video of Ghana's female Usian Bolt at #GMB2019?
I learnt some thievery went on and how true was that? pic.twitter.com/1T1NQAEKAx

— Manfred Yao (@Manfred0034) November 11, 2019
Enam won Aunty Linda was not happy announcing Ekua koraaa 😥 Enam is the Queen 👑🤷

— FLORYTRON (@Dhotgurl) November 11, 2019
Some fans have posted 'receipts' which show that Enam was leading in votes on Saturday night and seem to think there was no way the leading votes switched by Sunday night.
A gap of 9,325 votes still not enough huh? 😃😃. #GMB2019 this is a joke. Bring out the scores from the finale performances, let's do the 60% and 40% calculation ourselves. #BlackAndProud Enam is the true queen pic.twitter.com/twXRYxkcRl

— Festus Azaglo 🇬🇭 (@festuswarlordgh) November 11, 2019
The winner of Ghana's Most Beautiful, Ekua, walked away with a brand new car, a cash prize of ¢10,000, a round trip to Dubai and one year supply of GTP fabric among other souvenirs from sponsors while, Enam, the first runner up received a cash prize of ¢8,000, a round trip to Dubai and six-months supply of GTP fabric.
Serwaa from the Ashanti Region was the second runner up and Saah who represented the Western North was the third runner up.
Source: Kuulpeeps.com
Click on the comment box below and leave us your thoughts. Thank you.