This weekend is going to be lit.
Joey B will headline his own concert at the Crystal Park and we are excited.
We all know the energy Joey B will be bringing to the stage and we also want you to meet him with the same energy because you can't go there and be acting oblivious to the energy.
You definitely will be experiencing a lot of "Moshing", to those you don't know what it is,  you definitely need to be ready to experience the Mosh Pit.
Here's how Joey B starts
He starts to instruct the crowd to open up and come together to make what is called a 'Mosh Pit'.  Mosh Pit is new when it comes to the Ghanaian audience. But our trendsetter Joey B is doing the most to introduce the mosh pit to the performance scene.
Moshing is a style of dance in which participants push or slam into each other, typically performed with "aggressive" live music. Moshing usually happens in the centre of the crowd, generally closer to the stage, in an area called the "pit".
Now let us introduce you to the types of Moshing that exist.
Slam Dancing
Slam dancing is the forerunner to modern moshing and it is often a synonym for moshing. Slam dancing involves thrashing around in mosh pits — circular clearings, typically on the dance floors of concert venues.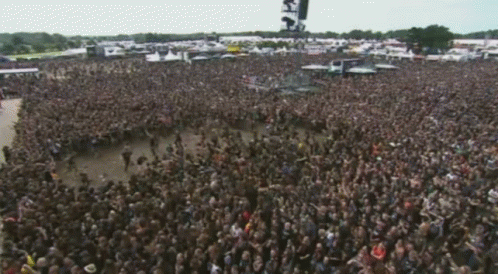 Circle Moshing
Circle moshing involves running or marching around in circles. A group of audience members will all start moving in a circular motion together. Sometimes, pushing is involved, but this type of moshing does not involve thrashing or hitting.
Wall of Death
The wall of death is a relatively new form of moshing. Participants move to either side of the dance floor typically at the request of the artiste and then run at each other from either side. Once the group meets in the middle, there may be pushing, hitting, thrashing, slam dancing or any form of moshing. Walls of Death get their name from their sheer violence and size.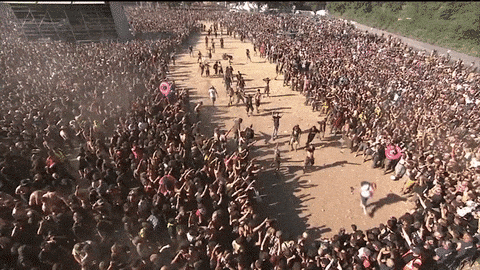 Hardcore Pit Dancing
Hardcore pit dancing is an amalgam of three types of moshing and hardcore dancing. There is headbanging, which is jerking your head up and down to the rhythm of the music and pogoing, which is rapidly jumping up and down. There is also slam dancing in hardcore moshing.
Ninja Moshing
Ninja moshing is a form of moshing generally disliked by participants of other kinds of moshing. It involves some sort of martial arts, such as kicking, punching and karate chopping. It also involves a move known as windmilling – moving both arms in vertical circles.
I NEED THE BIGGEST MOSH PIT TO THIS! 🤮🤮🤮🤮🤮https://t.co/cO1LNrSq5f

— Joey B (@1RealJoeyB) September 23, 2019
This was Joey B at this year's Tidal Rave 2019. This was the "Mosh Pit" experience.
View this post on Instagram
Now that you know what a Mosh Pit is, you definitely need to get ready for the Mosh Pit experience at Darryl and His friends.
We've got some good news for all m33siahs…You can win a free ticket to Darryl and His Friends this Saturday.
Here's all you've got to do.
Take a screenshot of the image below and tag Kuulpeeps and Joey B on all platforms.
Winners will be announced tomorrow 22nd November 2019 at 10 am
Source: Kuulpeeps.com
Click on the comment box below and leave us your thoughts. Thank you.