On Tuesday, the rapper's team headed to downtown Toronto to promote a mysterious business venture called "More Life Growth Co." The crew spent the day delivering flower bouquets wrapped in More Life-branded paper—a nod to Drake's 2017 mixtape. The gifts were also sent to various Toronto media outlets without explanation; however, sources told Pitchfork that details were coming soon.
If you're in the Downtown core…Be on the lookout for @Drake's #MoreLife team as they're giving out flowers!! The boy is tryna brighten up your day and spread love and good vibes in the city!! pic.twitter.com/L7te6uJCTj

— Mastermind (@Mastermind) November 5, 2019
On Tuesday night, Drake fueled anticipation by posting an Instagram video that teased the More Life Growth Co. The clip showed a biodome surrounded by trees. Drake also tagged the company's private Instagram account that simply read "Coming soon."
View this post on Instagram
Though Drake has yet to confirm the nature of the business, the U.S. and Canadian trademark databases have seemingly provided the answer. According to filings October filings, More Life Growth Company will sell cannabis products and accessories, herbal teas, dried plants, rolling papers, oral vaporizers for smoking, pipes, as well as apparel and footwear.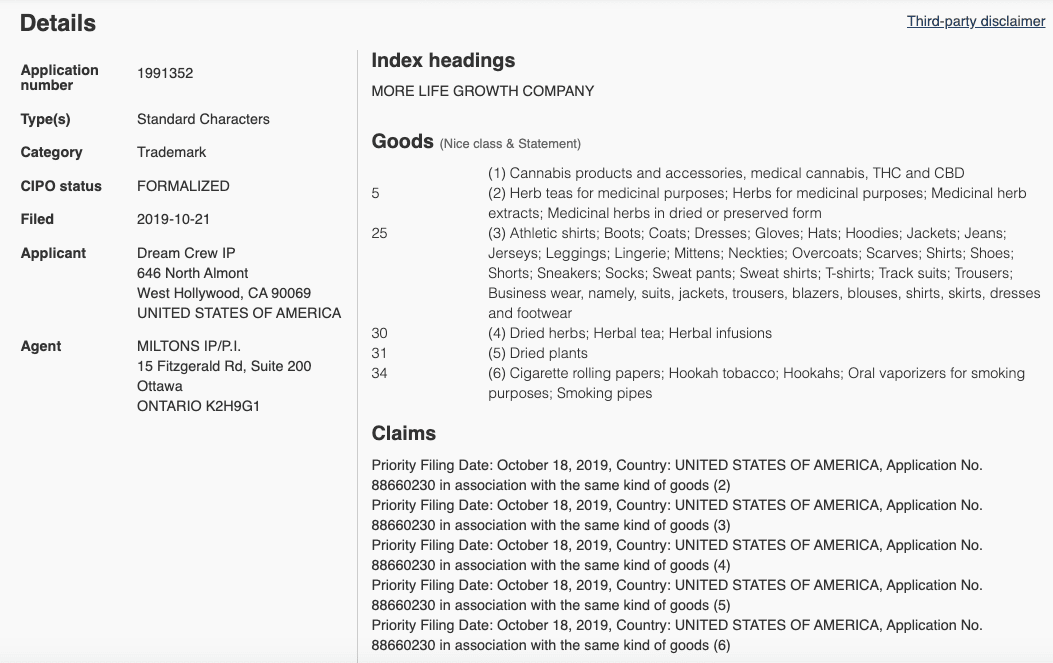 All signs point to a weed business. It makes sense, too, as the Great White North spent billions of dollars on marijuana since it was legalized in the country back in 2018.
Source: Complex
Click on the comment box below and leave us your thoughts. Thank you.