Kojo Cue dropped one of the best albums we are going to see in the month of November.
The album titled For My Brothers is a 15 track song with each song extremely unique with a special message and we haven't been able to stop musing over each track. There's no way you can listen to the album without stopping to think. He referred to the album as a "non-judgmental safe space for sharing and finding solidarity" and we totally agree.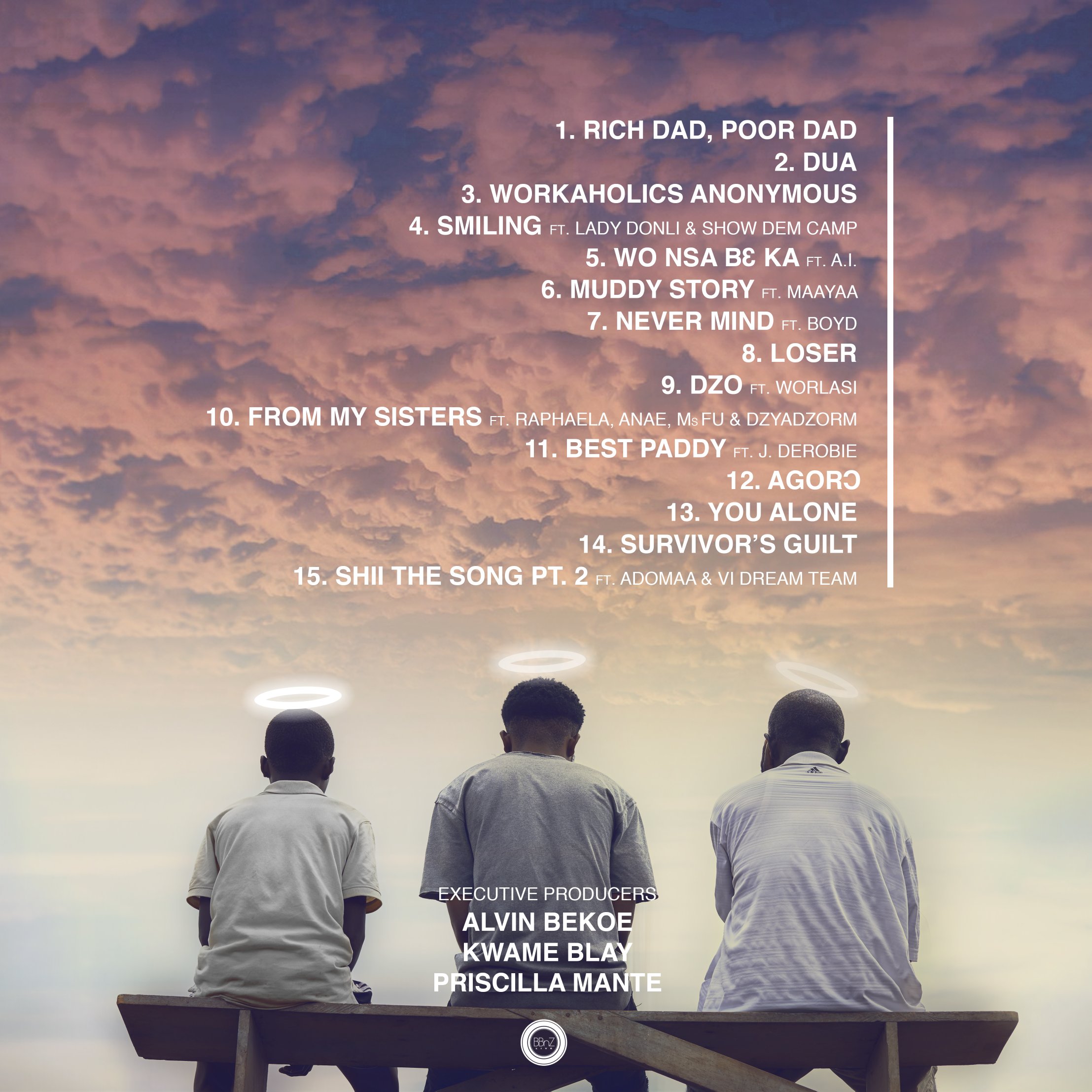 The For My Brothers album is made up of a number of genres. From hip hop to highlife to dancehall, Kojo Cue makes the best out of each genre, with the help of even more amazing artistes who killed their features!
A.I, as usual, brought that unique and authentic touch to the highlife song, Wo Nsa Be Ka. Maayaa a singer who was shortlisted on Kuuleeps' Emergers  2019 also put life in the Muddy Story with her hauntingly soft yet strong vocals. We caught that Kuulpeeps shoutout on the song by the way (It probably wasn't but honestly, we don't care lol).
The message on Never Mind makes it one of our favourites because of the message on it. No one ever really wants to talk about mental health yet Kojo Cue tackled it in a way that just makes us more appreciative of him. If you thought you couldn't admire the artiste any more he also had a track, For My Sisters which featured Ms Fu, Anae, Raphaela and ends with a powerful message from the spoken word artiste Dzyadzorm and Kojo Cue himself.
The topic range on the album is extensive and Kojo Cue did a marvellous job on the album! We do not have absolute favourites because at this point, every single one is and any time you listen to the album, we swear you'd find a new line in a new song that will make you go "Herh!"
Honestly, there is something for everyone. A message for everyone and his hard work is obvious!
We stan a rapper who put his heart and soul into an album.
The long wait…it was worth it.
Follow him on Twitter, @Kojo_Cue, on Instagram, @Kojo_Cue and Facebook Ko-Jo Cue and get the song on all platforms: "For My Brothers"
Source: Kuulpeeps.com
Click on the comment box below and leave us your thoughts. Thank you.