After a long day under the beating South African sun, ice cream might be a tempting treat.
But would you be able to enjoy it if you knew it was made from bug "milk?"
Gourmet Grubb, a Cape Town-based start-up, is hoping to use ice cream to introduce the public to the world of eating insects. Its luxury ice cream uses EntoMilk, a dairy alternative made by blending the larvae of a tropical insect known as the black soldier fly.
"We set out to change the way insects were seen, produced and used in the food industry," said Leah Bessa, who co-founded Gourmet Grubb in 2017.
Although over 1,900 insect species are estimated to be consumed by humans worldwide, insects are yet to reach the mainstream of Western cuisine.
See Also: The Untold Truth Of Lipstick
"We were expecting a lot of push back, however people have been extremely open-minded," Bessa told CNN. "Everybody loves ice cream."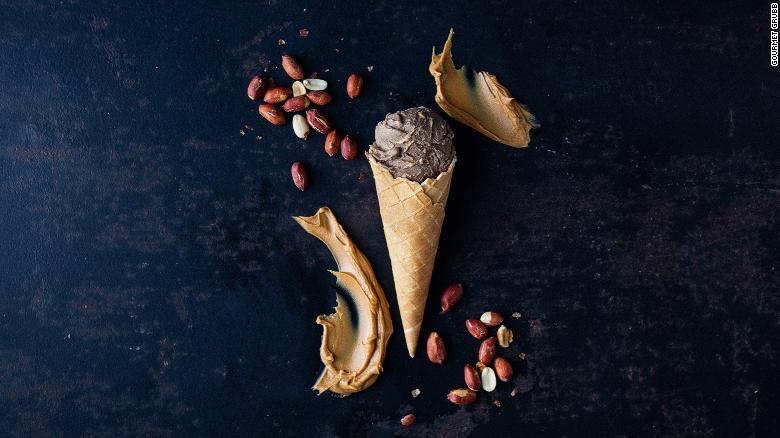 The ice cream flavours include chocolate, peanut butter and Christmas spices. According to Bessa, EntoMilk has "a slightly earthy undertone" and gives the ice cream "a rich, creamy taste."
But it's not just about the taste — Bessa says insect ice cream is also high in nutrients and according to Gourmet Grubb, EntoMilk is five times higher in protein than dairy.
See Also: Food Wars: 9 Unnecessary But Very Serious Food Arguments That Can Start World War 3
"Insects are inherently high in fat and protein and minerals," said Bessa. "The black solider fly has protein and fat content comparable to beef, and zinc, iron and calcium that are much higher than that of beef."
EntoMilk is also lactose-free and gluten-free, and unlike dairy milk, it does not contain any carbohydrates or sugars.
The UN predicts that the world will need to double food production to feed the global population by 2050 and has long promoted insect farming as a sustainable alternative protein source to traditional livestock.
Source: CNN
Click on the comment box below and leave us your thoughts. Thank you.