Growing up, we loved to scare ourselves by watching horror movies and the Nigerian horror movies were for some reason, the SCARIEST!!
For some of us, we were told by older siblings and friends that the movies were based on true stories and that is what had our eyes glued to the TV screens, waiting to be scared out of our lives with all the rituals and witches and end time stories.
Karishika
"Karishika Karishika, Queen of demons…" If you don't chant that phrase, you aren't old enough to be reading this article!! The movie was about the demon queen, Karishika being sent by Lucifer to tempt more people into sin.
Last Burial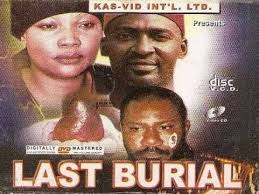 Scariest occult movie of all time. We cannot unsee the men sleeping in coffins with cotton in their nostrils…all for money!!
Witches
You have to sing this if you remember the movie: "Kukuukulekuu kule kuuuu le kuuu!!" This, this movie is why cats are affiliated to witches!!!!
Egg Of Life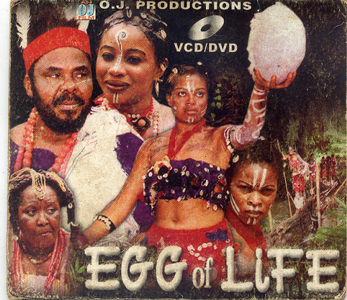 This movie was so scary herh!! It was easy to feel like you were in the evil spirit, looking for the egg of life too!
Billionaires club
Another occult movie. The billionaires were in a secret society where they made blood money. All the major blood money actors were in there!
Mark of the beast
Ah, who remembers the pastor praying and the fufu saying "Shut up?" This movie put the fear of God into all of us!! At least for some days but herh!!
Axe of vengeance
Ghana's late Owusu Ansah was in this movie remember? A mother put an axe in her son's coffin so he could avenge his death and man…he went all out and went to torment all the people who connived to kill him because he was rich.
The Oracle
How do you steal a mask from a shrine and sell it????? Lol, that's what these guys did and the god from that shrine had the time of his life, haunting them!
Which Naija movie do you remember the most for being so scary??
If you have a story you want to share with Kuulpeeps and the world, please send us an email to [email protected]