Technically, fashion shouldn't enclose you in a box. There shouldn't really be any rules. You should make it work for you and if you feel comfortable, why not?
We are here to debunk those myths "governing fashion" that nobody really gives a reason for. There are no rules in fashion!! and if there were rules .. well rules are meant to be broken right?
Tall girls don't wear heels
Erm… excuse you! If a tall girl wants to wear her heels and tower over all of you, then yes, that's what she's going to do. When heels were made they didn't come with directions and a target audience, please. Even if they did, so far as you have money to buy them, you choose to do whatever with them.
Your purse should match your clothes or shoes
See er, life is about choices so if you want to wear red shoes and carry a red bag, by all means, do wear it but if you want to go out the box, give a playful mix of accessories and so far as you're stylish and chic, you're good to go.
You shouldn't clash prints
Strips, Ankara prints, pinstripe, barcode stripes, dress stripes, polka dot and animal prints are the best trend for street style. Mixing up these stripes has become the hack for looking cool in recent years. Once you get it right, two mismatched styles can have a serious street-style feel.
You Can't Wear More than One Bright Colour
After the neon season, how do you still think like this? People were wearing eye-piercing colours around and they weren't waiting for the night time to wear them. We are now in a space where you need to explore charley. If there's a really bright orange dress you want to wear, wear it! Don't let anyone project their fashion fears onto you.
You can't mix Gold and Silver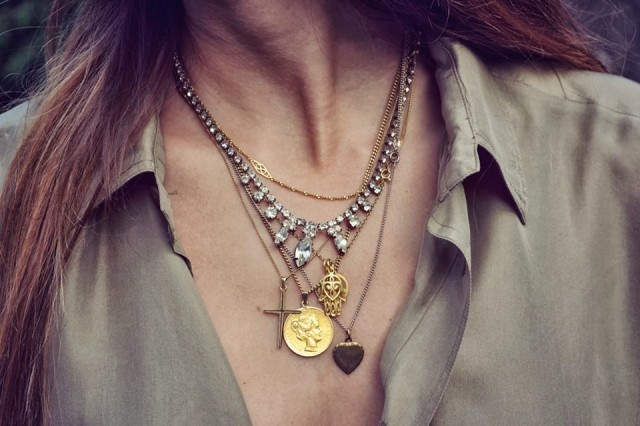 Who lied to you? Yes, you can wear all gold or all silver but you can mix them up too. You just need to be confident in what you're wearing and everyone will even go ahead to copy you.
Remember, you just need to be comfortable in what you're wearing and be confident. You don't need anyone validating your outfits.
If you have a story you want to share with Kuulpeeps and the world, please send us an email to [email protected]