You have definitely seen or used this meme these past few days.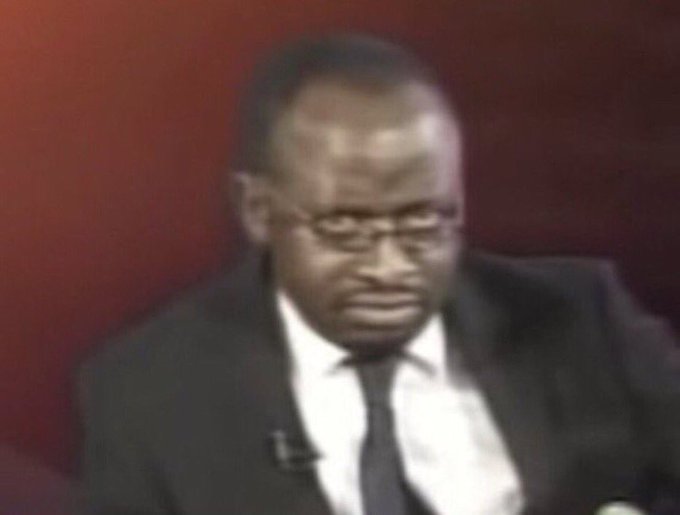 We rarely know where these things come from but they go viral and we enjoy using them!
This is how this meme came about!
Meet Simon Kaggwa Njala
He's a Ugandan journalist and in December 2012, he interviewed a transgender gay rights activist on Television and, it didn't turn out so well. 
His first question was "Why are you gay" which is a pretty weird question to start your interview with! Everyone else thought so and the video went viral after the interview.
In January, it resurfaced and this September, it resurfaced…again!! This time making it to GH Twitter and eventually going on Facebook and Instagram and Whatsapp!!
On Twitter, most of the jokes were related to homosexuality…
When you're with your boy playing FIFA and the lights go off then you feel a hand on your thigh. pic.twitter.com/wX306UCeTO

— rondo. (@Koffy_9) September 7, 2019
When the female nurse been working on you since you were admitted and all of asudden amale doctor comes to give you the evening injection pic.twitter.com/MLJpmgNBIf

— Nkalubosaddam (@nkalubosaddam) September 8, 2019

People even made different variations of the meme
It's hilarious and at least now, any time you use the meme, you know where it came from!
Watch the interview here:
 If you have a story you want to share with Kuulpeeps and the world, please send us an email to editor@kuulpeeps.com