If you didn't know, we are telling you right now.
You will not have time for even yourself on your wedding day so it's very necessary to prepare before the day. You cannot wait last minute to do some things; it will not happen and it will spoil your mood for the day.
Before your big day, you need to know these beauty hacks as they will help you out.
Lasting Scent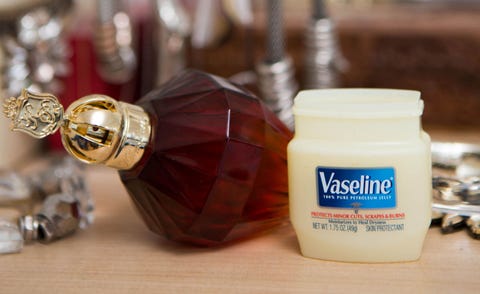 You don't need to keep reapplying perfume on your big day (or any other day for that matter). That's where Vaseline comes in. Apply it on your wrists and neck before you use your perfume. It will make the scent last longer.
Set your lipstick
You will not have the luxury to keep reapplying lipstick and that is where this hack comes in. Dab a small amount of concealer or foundation, using a sponge, onto your lips. Doing this helps the lipstick stick to your mouth, and therefore last longer. Once you've done that, apply your lipstick as you would normally. Then place a clean piece of tissue paper over your lips, and blot a sprinkling of translucent powder onto your mouth. Originally your Makeup Artiste should know this but just in case she doesn't, you can teach her.
Facials shouldn't be the day before
After doing a facial, your skin has gone through a lot and you cannot just go ahead and apply makeup and other products to it. You will irritate your skin and that's why we recommend that you get your facials done at least 1 week before the wedding.
Stay away from milk, salt, and alcohol 
These should be avoided especially days to the wedding. They cause bloating and puffy and dry skin. Instead, try consuming more green vegetables and fruits, which will plump up, and clear skin thanks to their natural water content and antioxidant properties.
Lighten dark underarms
Make a paste of coconut oil with baking soda and apply it to your pits. Give it a good scrub and massage for 10 minutes. Wash it off with water after. Don't forget to pat dry! This is the easiest and a natural home remedy to lighten dark underarms.
Test your makeup artistes work first
This is really important, as this is the time to determine if your look works for you or not. If you're doing your own makeup, have a friend take photos of you with flash once you're done with your look, to see how you'll look in your photos.
We hope these tips help you out on your big day.
If you have a story you want to share with Kuulpeeps and the world, please send us an email on [email protected]