Beyonce's Making The Gift documentary aired on the ABC channel on Monday.
We were so excited because we knew that her documentary about the insanely good and highly representative album, The Lion King: The Gift will be exciting!!
The album has gained worldwide recognition and has been praised everywhere, especially in Africa because she made the album about Africa!
See Also: What Beyonce's Documentary On The Lion King: The Gift Album Means To Us In Ghana
She went out of her way to choose some of the best West African artistes and allowed them to shine!
She called the album, her love letter to Africa.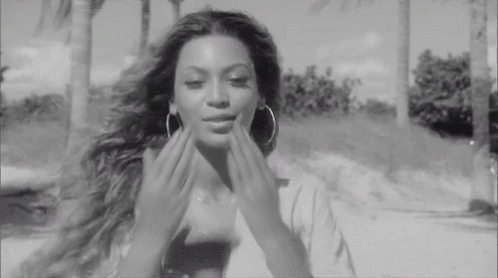 After watching the documentary, these are the things that got us very excited!!
The debut appearance of Beyonce's twins
Beyonce is very private and so, we don't get to see her twin babies, Rumi and Sir. It was such a pleasant surprise seeing them in the documentary. No blurred faces, just them in all their cute glory, in their mother's arms for the first time, on TV!
Blue Ivy
Blue Ivy is really the daughter of a Queen! After seeing her sing and dance in the documentary, we are certain the 7-year-old is going to walk in her mother's steps and excel!! We heard her on Brown Skin Girl featuring Wizkid, on the album and we know she killed it but watching her record…if she decides to go into music, she will kill it!!!
Beyonce's trip to Africa to connect with the music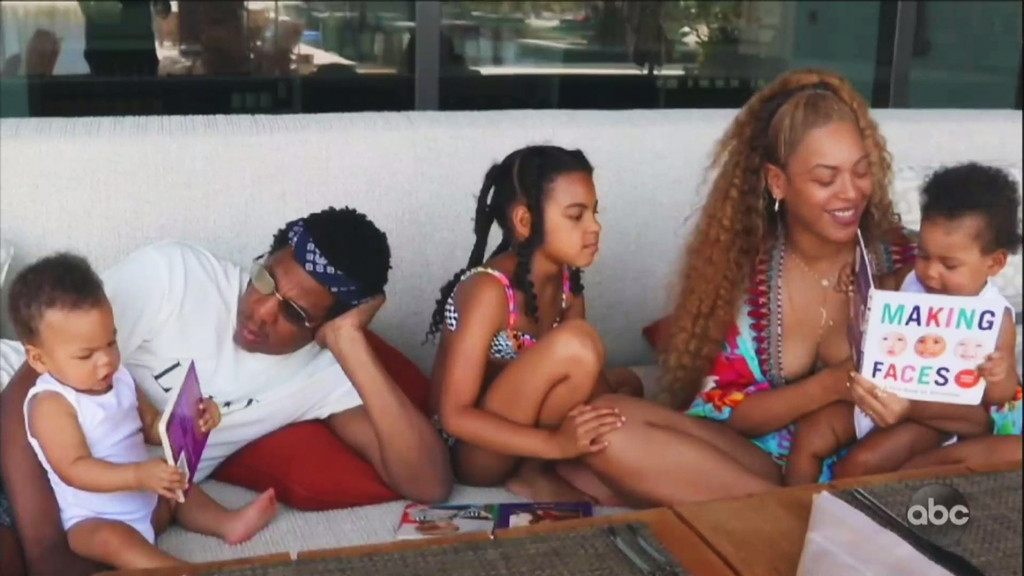 We saw Beyonce and her family including her mother, Tina Lawson travel through the African continent. Maybe not everywhere but she made a number of stops and she was in Africa for some time.
"Visiting countries in Africa, it's always an emotional experience for me. It feels like I'm making peace with a part of me that's yearning for my ancestral connection," the singer said.
Shatta Wale and Guilty Beatz… GH To The World!!!
A whole snippet of Shatta Wale's interview with Sammy Forson was in the documentary. Yes, guys… Shatta Wale is in Beyonce's documentary!!!!! And Guilty Beatz…he was in there, in her Parkwood Entertainment's studios, working on the beats for the songs he produced. Lord hold us!
See Also: Guilty Beatz States The Lion King Project With Beyonce Gave Him His Biggest Cheque In Music
Her real reason for the album with real African artistes
She said in the documentary: "I did not want to water it down. I also did not want to lose the authenticity of Africa. And it all starts off with the drumbeat and the groove."
Pretty cool right???
She added that "I wanted it to be authentic to what is beautiful about the music in Africa. So a lot of the drums, the chants, all of these incredible new sounds, mixed with the producers in America, we kind of created our own genre."
Her impact on Kelly Rowland's life
In the documentary, Kelly Rowland, her friend and former member of their girl group, Destiny's Child had something to say about how Beyonce helped her accept her skin colour and herself.
"I remember being out in the sun and I was trying to shield myself from the sun, and she said, 'Are you crazy?' She said, 'You are absolutely gorgeous,' and she just told me how beautiful I was and how rare chocolate is and how gorgeous the skin is, all of this stuff. And I was just like 'Yeah!' Like, a light went off.
She added that "Between her and my mother and then me sitting out in the sun a little more, just to be a little more chocolate. You just embrace it. You embrace everything that you are as a woman, even your flaws, too."
When we say Beyonce is a Queen, this is why!!!
Watch the documentary too here and don't forget to scream when you see Guilty Beatz, Shatta Wale and Raye
We Are Still Stunned But Let's Take A Look At All The Ghanaian Influences On Beyonce's Lion King Album So Far
If you have a story you want to share with Kuulpeeps and the world, please send us an email to [email protected]