Riri has been MIA ever since she gave us the ANTI album. Okay, she did a few collaborations but a song, from Rihanna…we, haven't had that in years!!
Her fans, known as the navy are literally sick and tired of asking her for new music but that's another rant for another day.
Rihanna is currently the richest woman in the music industry and it's funny how she is not even making music!!! According to Forbes, Rihanna is worth $600million and even though she's making money from her past music, she's been hard at work, venturing into other businesses.
Fenty Beauty
When we heard about Rihanna starting this beauty line, everyone got excited because not only did she give us makeup, she gave us inclusive makeup!!
Most makeup brands make products that work better on women with light skin tones and for years, black people have been struggling but Rihanna made a makeup line that gave us foundations in 40 different shades! In the first few weeks of being in the market, Fenty beauty reportedly made $100million in sales.
Fenty Fashion Line
In May, Rihanna announced a new clothing house that will make high-end clothes, shoes, accessories and jewellery. Of course, it still bears her name, Fenty. The fashion line, just like the makeup line is inclusive and will make clothes for every body type and size. Just like Fenty Beauty, the fashion line is under LVMH which is the company behind Louis Vuitton, Dior and all the other major fashion brands you know.
Savage x Fenty
Savage x Fenty is Rihanna's lingerie collection, also inclusive with a wide range of sensible but sexy lingerie, hot super hot lingerie and anything that will boost any woman's confidence! The brand posted on Instagram, a day before it launched: "New Savage drops tomorrow, sis. This bodysuit will have you serving a whole sheen and sheer mood," the brand captioned the post. "That's right — new Savage pieces will be ready for your wardrobe on June 1!"
Acting
Rihanna has been appearing in movies since 2006 when she had a cameo in Bring It On: All or Nothing. She's been in several movies since then with the recent ones being Oceans 8 which was released last year and Guava Island, with Donald Glover/Childish Gambino, released this year. Guava Island was basically a musical yet…Rihanna never sang a line in it.
Tidal
The music streaming service, Tidal owned by Jay Z is also actually co-owned by Rihanna and other artistes like Kanye, Nicki Minaj, Daft Punk and more, making it the first artist-owned streaming service in the world.
Rihanna is building a legacy and her hard work is admirable!!
But we still have one thing to say…
DROP THE ALBUM!!!!
We know she's making moves and it's being hinted at that an album is coming sooner than we think but still… until she comes out to say it herself,
Where's the album sis?????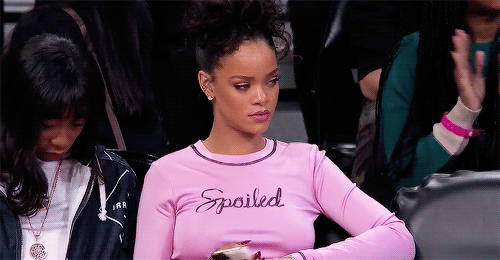 See Also: Hello Navy! The Album Is Coming: Rihanna Signs With Sony/ATV Music Publishing
If you have a story you want to share with Kuulpeeps and the world, please send us an email to [email protected]