YouTube's algorithm promotes fake cancer cures in a number of languages and the site runs adverts for major brands and universities next to misleading videos, a BBC investigation has found.
Searching YouTube across 10 languages, the BBC found more than 80 videos containing health misinformation – mainly bogus cancer cures. Ten of the videos found had more than a million views. Many were accompanied by adverts.
The unproven "cures" often involved consuming specific substances, such as turmeric or baking soda. Juice diets or extreme fasting were also common themes. Some YouTubers advocated drinking donkey's milk or boiling water. None of the so-called cures offered are clinically proven to treat cancer.
Appearing before the fake cancer cure videos were adverts for well-known brands including Samsung, Heinz and Clinique.
YouTube's advertising system means that both the Google-owned company and the video makers are making money from the misleading clips.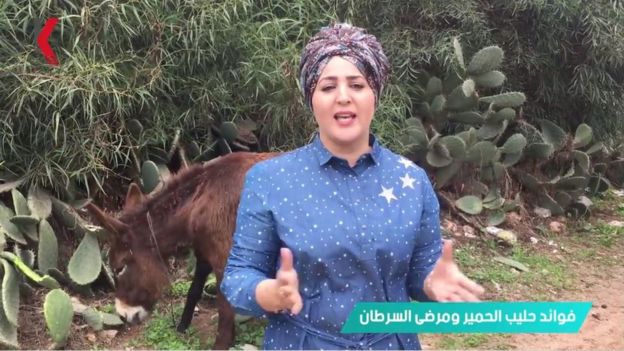 Making money with misinformation
Researchers from BBC Monitoring and BBC News Brasil were served a range of adverts before the fake cure videos.
In addition to Samsung, Heinz and Clinique, the BBC saw adverts for travel website Booking.com and writing app Grammarly, for Hollywood films, and for British universities including the University of East Anglia and the University of Gloucestershire. All of the ads appeared alongside potentially harmful misinformation.
The companies and universities distanced themselves from the misleading content.
YouTube declined a request for an interview. In a statement, the company said: "Misinformation is a difficult challenge, and we have taken a number of steps to address this including showing more authoritative content on medical issues, showing information panels with credible sources, and removing ads from videos that promote harmful health claims.
"Our systems are not perfect but we're constantly making improvements, and we remain committed to progress in this space."
Source BBC
If you have a story you want to share with Kuulpeeps and the world, please send us an email to [email protected]