Robert Mugabe's body landed in Zimbabwe from Singapore on Wednesday and was followed with a three-day lying in state ceremony which started on Thursday at the Rufaro Stadium in Harare.
Thousands of mourners thronged the stadium on the first day to have a final glimpse of the ex-president and also pay their last respect.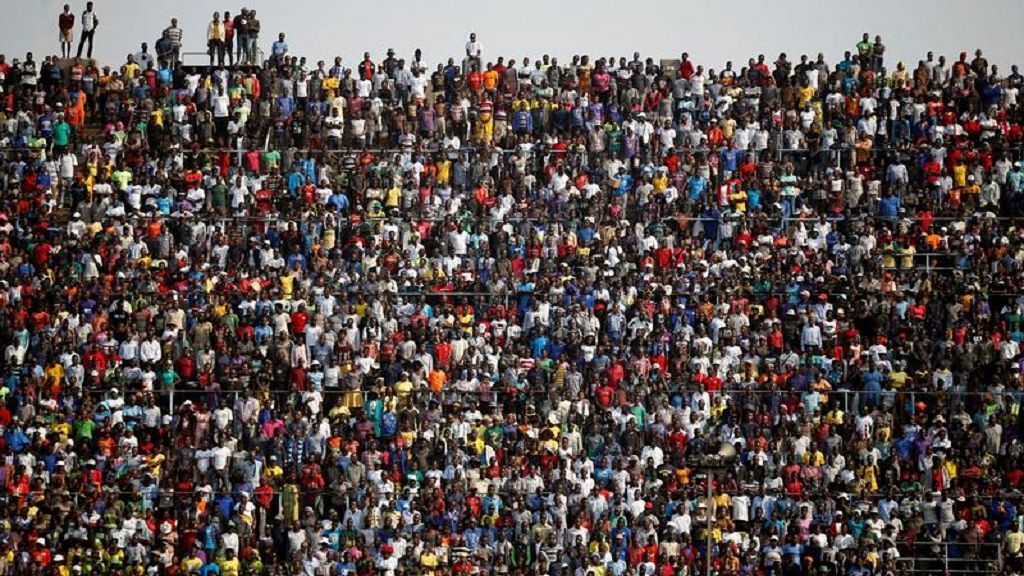 The event was, however, marred by a stampede injuring several people. According to the Associated Press, at least 5 people had to be carried away on stretchers while others were treated for their injuries by the Red Cross personnel at the stadium. The riot police, however, managed to calm the chaos.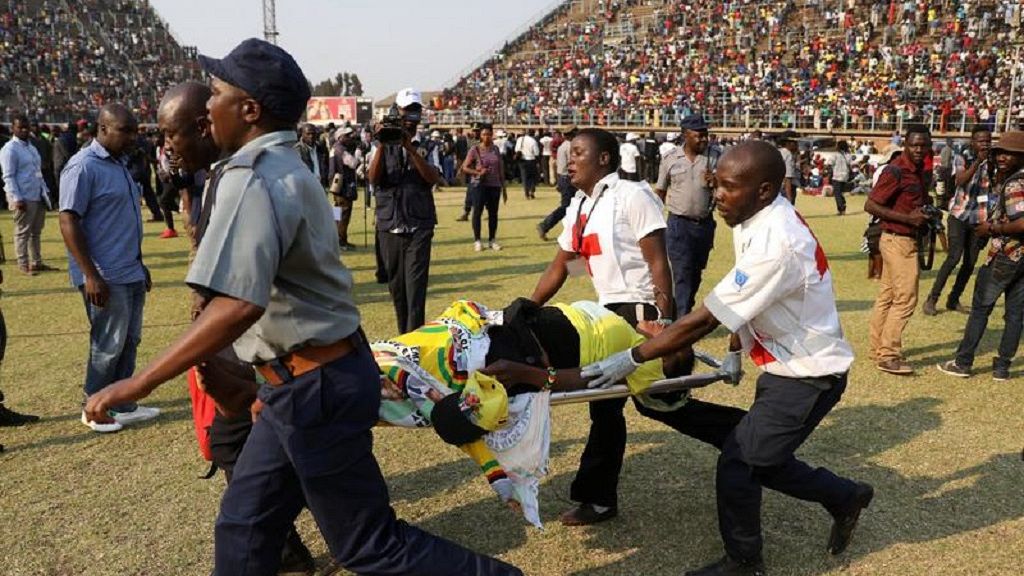 Declared a national hero by Zimbabwe's President Emmerson Mnangagwa, Mugabe's death has not been stopped short of controversies and disputes between his family and the government as to where he should be laid to rest.
With the government preferring his final resting place to be at the National Heroes Acre in Harare, his family, still resentful over the way he was toppled from power, were adamant that he was going to buried in his home village of Kutama in a private ceremony.
In a statement, they registered their displeasure with the way the government was planning Mugabe's funeral "without consulting his immediate family," Reuters reports.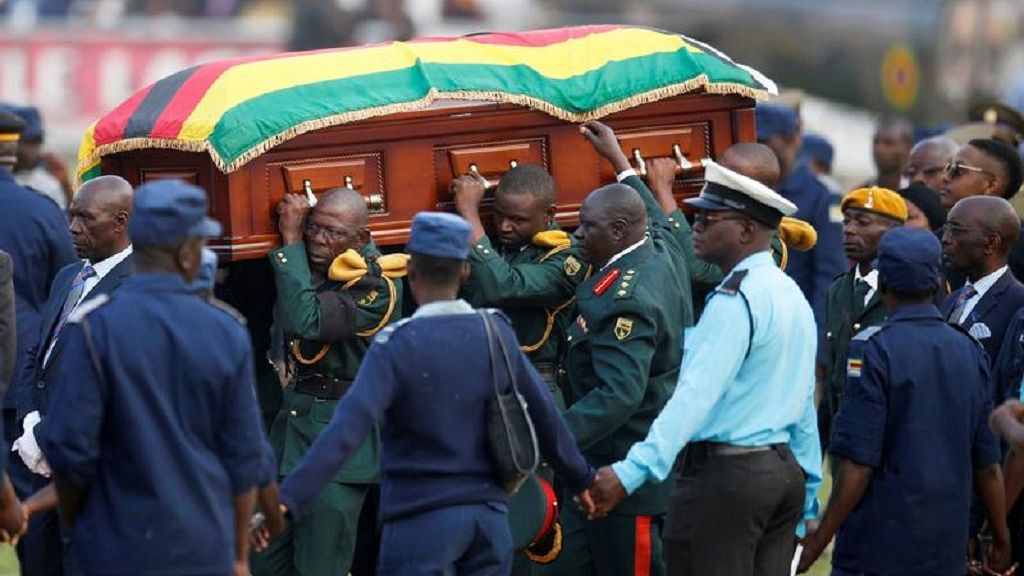 The dispute and misunderstanding, however, appear to have been resolved as Mugabe's nephew, on Friday, confirmed he is going to be buried at the National Heroes Acre.
"I can confirm that he will be buried at the National Heroes Acre on Sunday," Leo Mugabe told Reuters.
Mugabe passed away at the age of 95 on September 6 in Singapore where he had been seeking treatment for a long illness.
After ruling the Southern African country for 37 years, 94-year-old Mugabe finally resigned on November 21, 2017. The Zimbabwe National Army instigated an overthrow of Mugabe's regime by placing him under house arrest for the crimes committed by individuals in his circle.
He was given the ultimatum to either resign by November 20, 2017, or face impeachment. He subsequently chose the former. His retirement sparked nationwide jubilations as Zimbabweans celebrated the dawn of a new era. Mugabe's vice president Emmerson Mnangagwa, who he fired on November 6, was sworn in as the new president.Born in 1924 to a poor family in Kutama, Southern Rhodesia (now Zimbabwe), Robert Mugabe or "Uncle Bob", as many Africans like to call him, started out as a schoolteacher following successful completion of an undergraduate degree at the University of Fort Hare. He taught in several schools in the country and in Ghana.
In the early 1960s, Mugabe got fed up with the white minority rule in Zimbabwe and so he embraced Marxist ideologies with the aim of pushing for an independent black-led state. For ten years, starting from 1964 to 1974, Mugabe was detained for making anti-colonial statements.
Upon his release, the schoolteacher turned freedom fighter fled to neighbouring Mozambique where he established a political party, Zimbabwe African National Union (ZANU), which led the Rhodesian Bush War in the late 1970s, fighting the British forces.
With Mugabe as its president, ZANU was later transformed into ZANU-Patriotic Front (ZANU-PF) and spearheaded negotiations with the British administration for the independence of Zimbabwe. The negotiations led to the Lancaster House Agreement, which put an end to white minority rule in Zimbabwe in 1980.
A general election was held on April 1980, in which Mugabe's ZANU-PF emerged victoriously. As the head of the party, Mugabe automatically became the Prime Minister and later president of the newly renamed Zimbabwe.