For some of us, the beach is where we feel sort of free. With the sun, sand and breeze, the atmosphere at the beach is the best place to cosy up and read a book or just sit and think.
In Accra, most of the beaches are quite dirty so sitting and walking in the sand barefooted is out of the equation because you don't want to step in something as nasty as poop(either from humans or animals) or something sharp which will cut you.
Around the world, these are the most beautiful and relaxing beaches we wouldn't mind (at all) spending the rest of our lives on.
Sunset Beach, Oahu, Hawaii
After a day spent in the sand and water, don't head home just yet. As its name suggests, it's the sunsets that really seal the deal for visitors.
Railay Beach, Krabi, Thailand
If you like rock climbing, this is the beach for you. The beach has dramatic limestone formations that make this the ultimate destination for rock climbers.
Honopu Beach, Kauai, Hawaii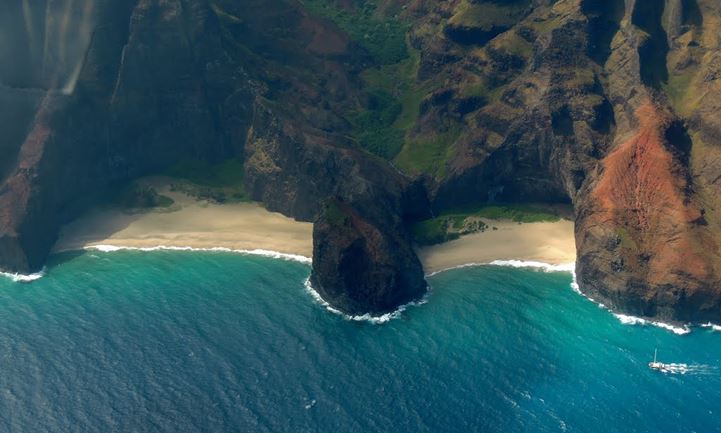 It's quite difficult to get to. It's only accessible by water; to get there, you must swim from an offshore boat, or from neighbouring Kalalau Beach (a quarter-mile swim). But the trouble is worth it.
Bai Sao, Phu Quoc, Vietnam
For those of you who seek the peace of mind, this is the place for you. The idyllic beach has white sands, crystal-clear waters, low-hanging palm trees and beach bars ideal for y'all.
Seven Mile Beach, Grand Cayman, Cayman Islands
The whole stretch of this 5.5 mile-long beach is public property, making it easy to stroll from hotel to hotel regardless of where you book an overnight.
Pensacola Beach, Florida
The beach is an ideal getaway spot for families and offers everything from restaurants and bars to various water activities.
Tulum, Riviera Maya, Mexico

Hordes of tourists visiting every day, the area is not exactly private, but the broad stretch of white sand and mesmerizing turquoise Caribbean waters more than makeup for it.
Baia Do Sancho, Fernando De Noronha, Brazil
The beach can only be reached by boat or by foot on a dirt trail through a crack in a rock wall with a few dozen uneven, slippery-sandy steps. The beach is perfect for snorkelling.
Whitehaven Beach, Queensland, Australia
The sand is 98% pure white silica, which gives it a brilliant, near luminescent colour. You can reach the beach via a helicopter or seaplane, or you can sail to Whitehaven Beach with one of the many yacht excursions in the area.
Meeru Island, North Atoll, Maldives
This 1,148 foot-long white sandy beach is ideal for sunbathing or snorkelling.
We can't wait to save so much to be able to go for vacations on these beaches!
If you have a story you want to share with Kuulpeeps and the world, please do hit us up on Facebook, Twitter, Instagram