The Apple Event happened today and we saw the new iPhones get unveiled!!
See Also: Apple Unveils New iPhones. Heres All You Need To Know
As usual, the jokes came and social media went crazy and the one thing people decided to joke about was the new camera the iPhone 11 and the iPhone 11 max have.
The triple camera at the rear end is amazing but Twitter users have decided that it is something that deserves jokes!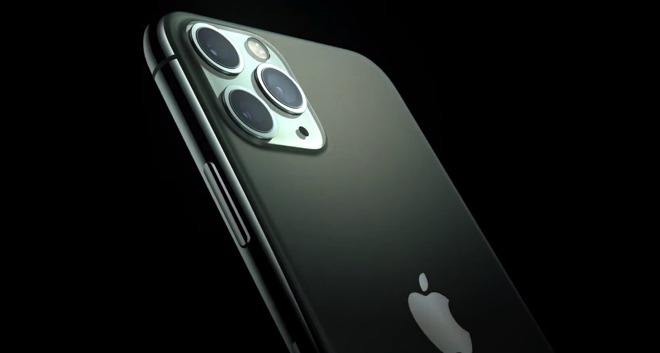 Tim Cook 'ing on iPhone 11: D#AppleEvent pic.twitter.com/RjyxZVACi5
— Msd Rohith (@msdrohith7) September 10, 2019
My iPhone 11 Pro #AppleEvent pic.twitter.com/p4Fk5zrLWY

— World of Engineering (@engineers_feed) September 10, 2019
Special feature of the new iPhone 11 #AppleEvent pic.twitter.com/f3QHxG42yA

— Akanimoh Osutuk (@OsutukAkanimoh) September 10, 2019
Coming soon: iPhone 15 – It's all cameras #AppleEvent pic.twitter.com/ryWnPTap3Y

— Jade⭐ (@JadeMac95) September 10, 2019
What does the iPhone 11 Pro and Brandon Stark have in common? #AppleEvent pic.twitter.com/VW9Oous2co

— King Iseunife 👑 (@TheShawnife) September 10, 2019
iPhone 11™, inspired by Big Brother #BB21 pic.twitter.com/RPEIcGZELU

— Tooms (@Tooms_BB) September 10, 2019
iPhone 12 sneak peek #AppleEvent pic.twitter.com/w7D9GaW6CJ

— Scott Hanselman (@shanselman) September 10, 2019
Don't mind me, I'm just taking a slofie with my new iPhone.#AppleEvent pic.twitter.com/IlvH5IwDKu

— Florian Wolf (@PanicTheFirst) September 10, 2019
If you have a story you want to share with Kuulpeeps and the world, please send us an email to [email protected]