There may be times when you hear your partner say "I love you!" and wonder . . . do they really mean it? Are they just saying that out of habit?
If "I love you!" is beginning to feel less meaningful these days, how else can you express your love? Here are a few suggestions for variations and actions that can give extra weight and meaning to your words of love.
How are you – really?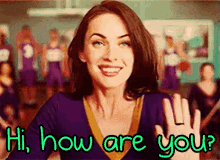 Adding the really and being ready to listen to the response is a whole different vibe from the normal "How are you?" "I'm fine" thing we normally say. This shows that you're genuinely interested in them and you want to help in whatever situation they're struggling with.
I'm proud of you
There's nothing as encouraging as hearing your partner say they're proud of your achievements. Knowing you impressed yourself is great in-and-of-itself, but blowing your partner's mind is a new level of awesome.
I'm here for you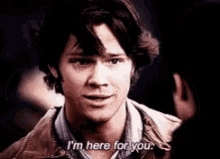 This is an assurance everyone wants to hear from their partner. Letting your partner know that in good times and in bad, you're by their side, ready to listen, to provide emotional support, to offer ideas and encouragement when their energy to tackle life's challenges is at an all-time low.
I'm sorry
Yes, it's part. Admitting you were wrong takes a lot of strength and so actually saying these words out loud helps your partner appreciate you better. We aren't talking about the half-ass apologies some of y'all render but the sincere ones that really show that you were wrong and you admit it.
Thank you so much. I appreciate you
Everyone wants to feel a little gratitude every once in a while for the things that they do. If you have seen that your S.O. cleaned the house or has been cooking more lately, let them know you appreciate it. You can do this through your words, small gifts, or even through kisses and hugs.
So you see? These little things you take for granted are even the most important things needed in your relationships and so you need to start speaking about them more.
If you have a story you want to share with Kuulpeeps and the world, please send us an email to [email protected]