Hustlers, following its global premiere at the Toronto International Film Festival over the weekend, will be available for general public enjoyment starting this Friday.
As is well-documented by now, Cardi B is among those who have been assembled for Lorene Scafaria's New York magazine article-inspired dramedy alongside stars Constance Wu, Jennifer Lopez, Julia Stiles, and Keke Palmer.
And given Cardi's proven versatility across television and a run of bar-raising music videos, it's no surprise that she's getting some specific shout-outs for her performance among the current batch of Hustlers reviews.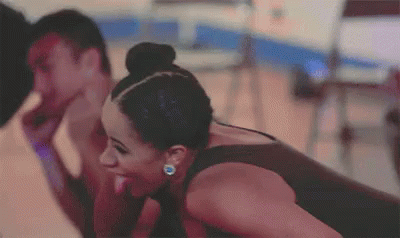 All told, it sounds like many early viewers of the film (which also boasts appearances from Lizzo and Usher) wanted more screentime from Cardi, who plays a stripper by the name of Diamond.
Her character—and this is not a spoiler—is seen assisting in the training of Wu's protagonist Dorothy (a.k.a. Destiny), the leader of the eventual operation that unfolds among fellow dancers Ramona (Lopez), Mercedes (Palmer), and Annabelle (Lili Reinhart).
USA Today's Brian Truitt praised the entire supporting cast of the "empowering extravaganza" of a film, noting that each made "the most of their time." A scene in which Cardi's character gives Wu's character a lap dance tutorial is regarded as a highpoint in the movie by The Guardian's Benjamin Lee.
"When the women are having fun, so are we, and for the most part, there's plenty of it to be had," Lee writes in his review, which—like Truitt's and the majority of reviews filed thus far—is quite positive.
Other reviews, including this 7/10 one from Slash Film's Hoai-Tran Bui, also suggest a need for more Bardi screentime due to the fact that she and other extended cast members are "apparently only there to lend their star power and never show up again."
Simply put, it sounds like more than a few pre–wide release viewers definitely wanted more of Cardi's character in the final Hustlers cut.
Still, the movie is faring well in the review averages department, not to mention Cardi's performance (in what marks her feature-length motion picture debut) is bagging high marks from a variety of critics and surely bodes well for the future of her filmography.
See Also: The Wild True Story Behind The 'Hustlers' Movie Starring Jennifer Lopez And Cardi B
Sounds like Lorene Scafaria's two-year chase to secure Cardi's involvement with the project is going to pay off.
Hustlers, written and directed by Scafaria, opens nationwide this Friday.
Source: Complex.com
If you have a story you want to share with Kuulpeeps and the world, please send us an email to [email protected]