News of the death of Robert Mugabe, former Zimbabwean president comes with a lot of mixed emotions.
See Also: Zimbabwe's ex-President Robert Mugabe Has Died Aged 95
Most people knew him as the president who wouldn't let go of power even after ruling for 37 long years. Others know him as a saviour who contributed greatly to the African liberation struggle that helped free Zimbabwe from British colonialism, imperialism, and white minority rule and for some, they just think he's a 'hard guy.'
Here are some personal facts about him you probably didn't know.
His full name is Robert Gabriel Mugabe and was born on 21st February 1924.
His father was a carpenter called Gabriel Matibili and his mother was called Bona.
Robert Mugabe is reported to have had two older brothers when he was a young boy, both of whom died while they were still only children.
His father abandoned him and his mother when he was still a little boy, shortly after the death of the second son, leaving his mother to raise him and his remaining siblings alone.
Mugabe tried to help his mother by tending cows and doing odd jobs.
His stepfather was very religious and made sure Mugabe went to a strict catholic school.
He once called Tony Blair "a boy in short trousers"
After he graduated from St. Francis Xavier College in 1945, he became a teacher and taught for a while in Rhodesia and Ghana.
It was in Ghana that he met his first wife Sally Hayfron, a Ghanaian.
After returning to his country, Zimbabwe, he became a known voice opposing the white minority rule in what was then Rhodesia and this led to him being jailed for 10 years.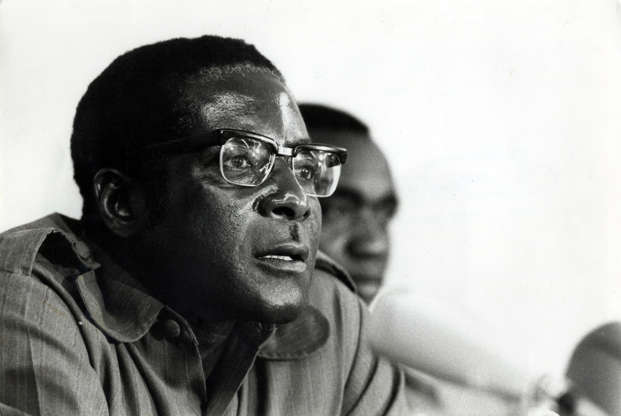 He had one son with Sally Hayfron, but the child died at the age of 4, from Malaria and he never got to go for the funeral because, at that time, he was in prison.
His wife died in 1992 after being diagnosed with cancer.
Robert Mugabe started having an extramarital affair with his private secretary, Grace Marufu while his wife was sick and even got Grace pregnant.
In 1996, four years after his wife's death, he married Grace Mafuru
He currently has 4 children with his wife, Grace Mugabe
He loved the game of cricket.
Mugabe holds a total of seven degrees, including a Bachelor of Laws and a Masters of Laws from the University of London. His other degrees cover the academic fields of economics, education and administration.
See Also: Here Are Some Of Robert Mugabe's Most Famous Quotes
May he R.I.P
If you have a story you want to share with Kuulpeeps and the world, please do hit us up on Facebook, Twitter, Instagram