It's a new school year and you know what that means right?
Freshers!!
And wherever there are freshers, there is…
Fresh 'A' Fair!!!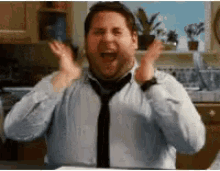 One thing that comes with being a fresher is constant stress! It's so hard moving around, getting familiar with your surroundings and most importantly, finding everything you need in one place.
Luckily for you guys, there's a perfect solution.
FRESH 'A' FAIR is an event that has been introduced to bring brands that matter to students on campus. We are talking about brands that have everything you need during your stay on campus. From the itsy bitsy stuff you left at home to the very important things, you didn't know you needed!
Everything you need for a perfect semester will be brought to one place and the best part is, everything is at incredible discounts and did we mention freebies? cos there will be things to be won as well!
Fresh 'A' Fair is not just a place for you to get everything you need at a discount, it's also a place to have fun and make new friends (which is very necessary)!!
There will be games, fashion shows and most importantly, a concert where you can jam and forget about all your fresher problems!!
The good news is, Fresh 'A' Fair will be brought right to your doorstep for 3 whole days!!
The first stop will be at UCC, at Valco Hall, from 3rd to 5th October.
Next stop, KNUST, at the Parade grounds from 10th to 12th October.
And finally, Legon campus, at Jean Nelson, from 24th to 26th October.
It really is the Fresher's welcome you wouldn't want to miss and we promise it'd usher you into the Uni experience in a way you never dreamt of!
If you have a story you want to share with Kuulpeeps and the world, please do hit us up on Facebook, Twitter, Instagram