Almost every lady gets a UTI at least once in her lifetime. It is what it is and it comes because you own a vagina and it needs to be taken care of in a certain way.
Having UTI's like BV(Bacterial Vaginosis) is pretty much normal but when it keeps recurring, there's a problem and you need to make sure you aren't doing anything to cause it.
To be clear, BV isn't the same as a yeast infection. Yeast infections cause you to produce a lot of cheese-like discharge and also causes itching. BV, on the other hand, causes a thin discharge, a burning feeling when peeing and also causes the vagina to smell.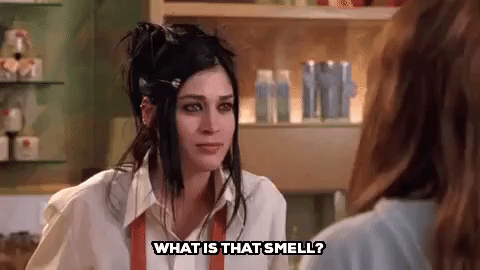 If you're experiencing BV which isn't clearing up, you need to relook at how you treat your vagina.
You're relying on home treatments
Once you know you have the symptoms of BV you need to go to the pharmacist or the doctor and let them get you drugs! Chances are, you do home treatments and you'll still be having the same problem. If you still use different home treatments and your BV isn't disappearing, go to the hospital!
You stop taking your medication earlier
After you've gone to the hospital and you're taking the prescribed drugs you start feeling better. That isn't a mandate to stop taking the drugs. You need to keep taking them no matter what. Even if they are suppositories and you're in your menses… they need to be inserted… no excuses.
You use feminine washes
There are a lot of these products on the market and your job is to look to your front and pass by them. The vagina doesn't need to be cleaned internally. Douching (vaginal irrigation, the rinsing of the vagina) alters the vaginal environment and should be avoided because this practice can encourage BV since they cause the imbalance in the natural flora of the vagina and put you at risk of developing the infection or worsening it.
You have vaginal sex whiles on treatment
Sis… No! Calm your raging hormones down and reject that dick. If you're on treatment you need to make sure you finish before you have vaginal intercourse if not, you can prolong your infection and cause discomfort.
If you follow your treatments judiciously and you still have the infection, go back and see your doctor for stronger treatment.
If you have a story you want to share with Kuulpeeps and the world, please do hit us up on Facebook, Twitter, Instagram