I came across one of the weirdest, most what the heck things in the word – Sympathy Pregnancy. Or Couvade Syndrome, if you want to be bougie.
 
But it's pretty simple. It's a real condition where a man experiences pregnancy symptoms, because someone he cares about, or someone he shares the same space with is pregnant.
 
So like, a man…with no baby in his belly….will just wake up…and just be vomiting by heart in the morning, because his wife/daughter is pregnant.
 
And it's not just the morning sickness. Sympathy Pregnancy will extend to cravings right down to the exact food that the pregnant party is craving, bloating,…and even mood swings!!! A 2007 study found THIRTY-FIVE symptoms that can be shared due to sympathy pregnancy
 
What sort of sorcery…? I refuse this thing in my life in the name of Jesus!!!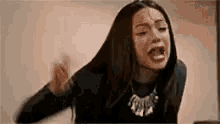 If you have a story you want to share with Kuulpeeps and the world, please do hit us up on Facebook, Twitter, Instagram