We know you can't wait for 5 pm and walk out of your respective offices like this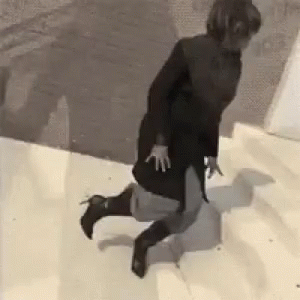 Lmao!! Accurate much?
Anyways, if you plan on hanging out with your friends or even be by yourself whether, at home or out, we want to suggest one of our very own drinks from nature herself.
Plam wine!!
Palm wine is one of the numerous benefits one gets from planting Palm trees. It has a sweet taste when freshly tapped. You can decide to drink it like that or get the sour one. It's all up to you.
Why are we suggesting it to you?
Unlike some of the alcoholic drinks y'all take, these have a lot of benefits… so far as you don't overdo the drinking that is.
Improves eyesight
Palm wine is rich in antioxidant vitamin c (ascorbic acid). The thiamine property of vitamin B1 in palm wine helps to improve our eye vision
Improves hair and skin
It contains nutrients which help in nourishing the skin, the hair and even the nails (fingers and toes alike), such as the vitamins, zinc, magnesium and others which plays a very important role in the improvement.
Reduced risk of cardiovascular diseases
Palm wine has a good amount of potassium which can improve the situation of heart health. It also helps to reduce hypertension.
Promotes lactation
Palm wine has served as the main beverage for lactating mothers in many African countries like Nigeria, Cameroon and the likes for generations. Even though it might not be scientifically proven, it has been locally proven to help mothers whose breast milk are low by increasing the flow for adequate breastfeeding.
Builds the structure of the body
It helps in building and improving the body cells and as well help to store nutrients in the body which is vital for the functions of the body's organ.
In as much as all these will help you, remember that too much of everything is bad so… be careful.
If you have a story you want to share with Kuulpeeps and the world, please do hit us up on Facebook, Twitter, Instagram