Yup… you finally got that girl/guy and y'all are an item right now. The question is if you guys will be able to stand the test of time.
With that being said, here are 5 things you should avoid if in a relationship.
Not trying
This is the main problem in most relationships. At first, you used to dress up around him and when both of you go out. Now you don't care about what you wear and this goes to both the guys and girls. At first, when they used to come over, you clean your room and make it fit for visiting. Now you don't care if they come to sit with you in filth. You get too comfortable and you let these little things slide. This will be the reason why your significant other will start to see someone else as attractive and you'll be there.
Forget about your friends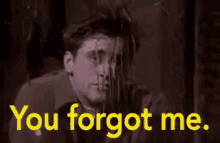 You shouldn't be so engrossed in your relationship that you forget about your day ones. If the relationship doesn't work out what would you do? Who would you go to? We get it since we've all been there. It's easy to get sucked in especially if it's a new relationship but your friends were there first. They stood by your side longer than this person, and there's a good chance they'll still be by your side long after they are gone.
Dismiss problems
Try to avoid doing this at all cost. If there's a problem, try to address it. If you don't address them they'll rear their ugly heads into your next argument and it would seem like y'all are keeping counts and scores. Hear the issue from their point of view and try to come up together with a resolution. Don't wave it away cuz it never actually goes away.
Snoop
We get it. Sometimes you want to know certain things you think your partner will not let you know and you go snooping around their phones and laptops. The truth of the matter is that, if you do this it just shows that you do not respect their privacy and you do not trust them.
Trying to change them
You knew who they were before you got into the relationship with them. There's no reason why you should change them into who you think your ideal mate is. That doesn't exist. So you just have to accept them or keep walking.
You need to consider these if in a relationship.
If you have a story you want to share with Kuulpeeps and the world, please do hit us up on Facebook, Twitter, Instagram