Before we proceed to the business of the day, you need to be really proud of yourself for making it to Uni.
A lot of  people will wish they were in your shoes, so if you are here dier…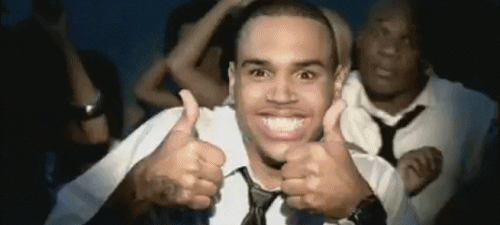 Now before you are all bundled up and sent into a huge hall to have an orientation, we would want you to have an unofficial orientation of your campus with us so that… *whispers* you can comfortably skip the main one because forget what anyone will say,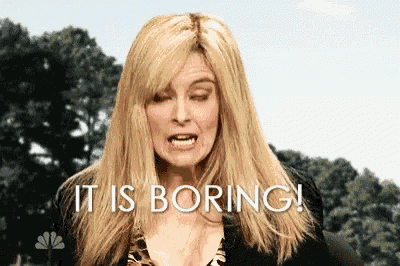 We went ahead and put together like a summary of all the things you are likely to hear from the "OGs".
We hope you find it useful!
Profile
The University of Ghana is the premier university and the largest university in Ghana was founded as the University College of the Gold Coast by Ordinance on August 11, 1948 for the purpose of providing and promoting university education, learning and research.
Motto
Integri Procedamus
Vice Chancellor
Ebenezer Oduro Owusu
Location
Main Campus– Legon
City Campus– can be found in the Central Buisiness district of Accra, adjacent to the Ghana National Museum and Monuments Board.
Korle Bu Campus – located at the premise of the Korle Bu Teaching Hospital
Funding : Public
FEES RANGE
Colleges Of Basic And Applied Sciences
Regular (2,260.00 – 3,056.00)
Fee Paying (5,525.00 – 7,637.00)
Sandwich Diploma (1,600.00 – 2000.00)
College Of Education
Regular (1,627.00 – 2,313.00)
Fee Paying (4,091.00 – 5,578.00)
College Of Health Sciences
Regular (2,188.00 – 3,481.00)
Fee Paying (6,883.00 – 8,513.00)
College Humanities
Regular (1,627.00 – 4,988.00 )
Fee Paying (3,463.00 – 5,041.00)
ENROLMENT
The University has a current student population of about forty thousand (40,000) students.
Post-Graduate students – 4,820
Bachelors' Degree – 32,059
Sub-Degrees – 859
International students – 829
Admitted Students (2015/2016) – 17,996
Graduate Output (2014/2015) – 7,722
ACADEMICS
The University adopted the collegiate system and thus, categorized all departments under Four major colleges;
College of Health Sciences
College of Basic and Applied Sciences
College of Humanities
College of Education
With about 26 Institutes and centres (These are mainly for research and learning purposes):
https://www.ug.edu.gh/academics/institutes-centres
And over 120 Departments within the colleges:
https://www.ug.edu.gh/departments
HALLS OF RESIDENCE
The University has twelve halls of residence:
The traditional Halls include;
Legon Hall (mixed)
Mensah Sarbah Hall (mixed)
Volta Hall (female only)
Akuafo Hall (mixed)
Commonwealth Hall (male)
 'Diaspora' Halls
Alexander Kwapong Hall
Hilla Limann Hall
Elizabeth Sey Hall
Jean Aka Nelson Hall
Other Halls/Hostel
Evandy Hall
Bani Hall
James Topp Nelson Yankah Hall (TF)
Pentagon Hostels
International Students Hostels ( ISH 1 & 2)
Jubilee Hall
Residential Fees
Traditional Halls range : GH 900 – 1000
Diaspora Halls : GH 1,500 – 2000
International Students Hostels (ISH) :  GH 1,500 – 2000
Pentagon Hostels: GH 2,400 – GH 8000 (depending on the number of people in a room.)
Evandy: 1,800 – 2000
James Topp Nelson Yankah Hall (TF) : 2,300 – 3000
REVIEWS 
Why UG?
Sosoo Eugenia Mawuena
Level 300
BA Archaeology and Political Science
"I chose UG because it's close to home"
Addy Kelly
Level 400
BA Political Science and Information Studies
"I chose UG because it is the premier university in Ghana and the lectures are actually really good"
Debby
Level 400
BA Information Studies
"My sister completed this school and I always found it fascinating anytime I visited her"
Amli Irene
Level 400
Family and Consumer Science
"It's the premier university and the only school that does my course"
Favorite Place On Campus?
Johannes Anaman
Level 300
Economics and Linguistics
"UGCS because I can go there anytime to use the computers to work on my assignments"
Kelly Mandoh
Level 300
Political Science
Sarbah Field because I go there often to pray.
What Needs Improvement?
Ishmael Quaye
Level 400
BA Political Science and Information studies
"There should be proper stream of information and addressing grievances"
Appiah Maureen
Level 400
BA Spanish and Political Science
"There should be better facilities in the lecture halls
Favourite Lecturers
Stephanie Amegashie
Level 300
Geography and Sociology
"Mr Teye (Geography department) and Doctor Kpor (Sociology Department)
Ankrah Nathan
Level 300
Mr Li Liang (Department of Modern Languages)
Vanessa
Level 400
Political Science
Dr Gyampo (political science department) and Dr Frimpong (English Department)
Favorite Place to get food
Kelvin Twumasi
Level 400
BA History and Information Studies
"Bush Canteen"
Yvonne Ahiable
Level 400
BA Political Science
"Meluvs restaurant at Evandy!! Their jollof!!!"
Alfred Ababio Kumi
Level 400
BA Information Studies
"Bevels restaurant at Kwapong"
Agbedanu Augusta
Level 400
"Bush Canteen"