Before we proceed to the business of the day, you need to be really proud of yourself for making it to Uni.
A lot of  people will wish they were in your shoes, so if you are here dier…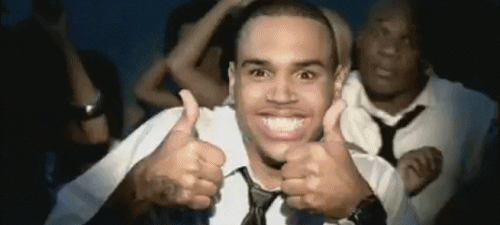 Now before you are all bundled up and sent into a huge hall to have an orientation, we would want you to have an unofficial orientation of your campus with us so that… *whispers* you can comfortably skip the main one because forget what anyone will say,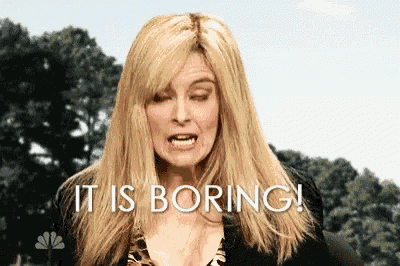 We went ahead and put together like a summary of all the things you are likely to hear from the "OGs".
We hope you find it useful!
Profile
Ashesi University College is a private, non-profit, non-sectarian institution founded by Dr. Patrick G. Awuah Jr. It offers a 4-year undergraduate program. It began instruction on 4th March, 2002. It established the Student Honor Code, the first in Africa in January 2008. Its core curriculum is in the liberal arts and sciences. Ashesi received its accreditation from the National Accreditation Board of Ghana. Since Ashesi University College does not have a charter, it is mentored by the University of Cape Coast and the University of Mines and Technology. Ashesi University College is a member of The Global Liberal Arts Alliance, Association of African Universities, Association of American Colleges and Universities, and the Council of Independent Universities.
Location
1 University Avenue, Berekuso, Accra Ghana
Funding
Ashesi University Foundation is a non-profit, publicly supported US corporation as described in section 501 (c) (3) of the United States Internal Revenue Code.
Fees
For the 2016/2017 academic year
| | | |
| --- | --- | --- |
|   | Ghanaians | Non-Ghanaians |
| Tuition | GHC 17,334.00 | GHC 17,334.00 |
| Other Fees | | |
| ASU Dues | GHC 90 | GHC 90 |
| On-Campus housing(optional) | GHC 4,120 | GHC 4,120 |
* Students who do not already have medical insurance will be required to sign on for one upon enrollment into the institution.
Degree Programmes
BSc Business Administration
BSc Management Information Systems
BSc Computer Science
BSc Electrical and Electronic Engineering
BSc Computer Engineering
BSc Mechanical Engineering
Academic Registration
Students who aspire to further their education in the institution can either  can apply using the online application or the paper application.
Start Online Application or Paper Application
If you prefer to take the online application, click the link below
http://www.ashesi.edu.gh/admissions.html
If you prefer to fill a paper application, download and complete the forms below
Application Form:
Scholarship Form:
Pay Application Fees
GHS 100 for Ghanaians and $50 for international applicants.
Submit completed applications
By Post:
Admissions Office
Ashesi University College
PMB CT3, Cantonments,
Accra, Ghana
 By E-mail:
Scan complete application and email to [email protected]
In-person
Ashesi University College,
1 University Avenue,
Berekuso, Ghana
Application Deadlines
Early: 30th March, 2017
Regular: 29th June,2017 (Scholarship and International student application deadline)
Late: 24th August, 2017 (Attracts penalty of GHS 50)
Registration for Housing
An email will be sent to that regard.
After Gaining Admission, What Next?
After gaining admission into the institution, you are required to deposit some amount of money into the Ashesi University Account in order to reserve a spot.
Reviews
Why Ashesi?
"The diversity and the many opportunities Ashesi offer which gives you a lot of exposure", Maame Efua Haizel (class of 2019).
"I chose it because I didn't really know what major to pursue. But being in the environment alone adds much value that has nothing to do with your course. As a matter of fact if you're wise you walk away with something more than a degree", Carol Armah (class of 2019).
"New experience, environment and exposure to new friends", Warren Amoh-Agyare (Class of 2020).
"I always wanted to study outside Kenya and was applying to schools in USA. But then, Ashesi came to the organization I was working with and they pitched their idea. I liked the whole liberal arts thing. When I got admitted with a scholarship, I forgot about everything else about the USA", Faith Mueni (class of 2019).
Favorite Place on Campus
"I like hanging around at the health center area because it is peaceful", Belinda Wilson Nelson (class of 2019).
"The chess area is the coolest place to hang around", Geraldine Amoah (class of 2019)
"My room, the library, basically any place with fast internet", Joseph Akyin (class of 2018).
What needs Improvement?
"The water crisis should be resolved."
Favorite Lecturers
"Mr. Favorite lecturers are Eric Ocran and Dr. Joseph Oduro-Frimpong", Warren Amoh-Agyare (Class of 2020).
"Makosah, Eric Ocran, Stephen Armah, Joe Mens, and Papa T. Cause they are just amazing and easy to vibe with. They also make you understand what is being taught", Belinda Wilson Nelson (class of 2019).
Favorite Place to Get Food
"I like Big Ben because the food is tasty", Bismarck Sosu (class of 2017).
"My hostel because the food on campus is quite expensive", Belinda Wilson Nelson (class of 2019).