Mondays are the worst!
Or are they?
Why is Monday the most hated day of the week???? 
We asked some of you and this is what we got!
"Everyone hates Mondays so… I hate it too!"
"The pressure to look extra good on Mondays worry me! I don't always wash on weekends so the looking extra,  stresses me!!"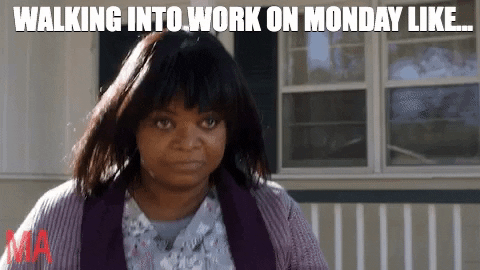 "I have chilled saaa from Friday to Sunday norr I have to work? Just like that!"
"Mondays are when last week's assignments are due and lol I'm never ready"
"Monday comes with some special kind of traffic! For some reason, traffic is worse on Mondays so I have to wake up extra early!"
"Monday is a reminder of all the work I have to do the whole week… at least until Friday comes again!"
"My favourite days are weekends and Mondays are so far from the weekend! That's why I bore"
"I hate every day that is not a holiday. Not just Mondays"
"Mondays are reminders that you have to work for 5 days"
"Mondays automatically expect you to be serious! Everyone is dressed neatly, everyone is serious… it's some way"
"Me I dunno ooo. I just know I hate it"
Do you agree with some of them? Why do you hate Mondays too?
If you have a story you want to share with Kuulpeeps and the world, please do hit us up on Facebook, Twitter, Instagram