School is yet to resume, boring lectures would set in soon, IA pressure would be lurking, intra-semester clinicals would soon start. Almighty steeplechase is just at the corner.
Charlie we are already stressed for next semester though it hadn't even begun mpo lol, but hey here are few places on campus you can hang out and chill to cool off from the stress UHAS brings.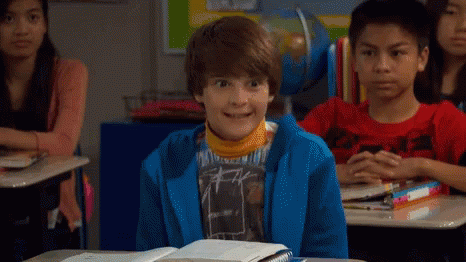 FALI'S FRUITBAY
For a relaxing place with that special someone, to get something refreshing yet natural to sip like smoothies, for a place to hang out as a group or even alone, look no further… visit Fali's Fruit bay. Located before the junction leading to the Defiat Hostel, Fali's fruit bay is roughly ten minutes drive from Trafalgar. Services offered include; selling of pancakes, smoothies (all types i.e. banana, pineapple, watermelon etc), soft drinks, pastries etc. The bay sometimes hosts artistic events such as Candlelabra which is a night of spoken word among others.
ROLIZ PIZZA
For all your pizza delivery services, contact Roliz Pizza located on the first floor of the storey building just opposite Fali's fruit bay en route the Ho Technical University. With just GHC 20.00 you can get a box of pizza to enjoy with that special someone while you both enjoy that cool romantic Ed Sheeran track.
ALTIZA BAR AND GRILL
Altiza Bar and grill will sort you out with their mouthwatering grilled tilapia, kebab, sausage etc which are very affordable. Also on sale are both alcoholic and non-alcoholic beverages. For the snooker lovers and the Champions League lovers, you don't want to miss this place for anywhere every weekend.
NOGORA JUNCTION
This place is one of the busiest places in the Ho municipality. There's no single day this place isn't buzzing charlie. With a lot of food joints found within this enclave, one can get assorted foods like fried rice, jollof rice, Indomie, waakye, kenkey, banku to mention but a few. For those who are lovers of booze, this is the place to be especially on Friday nights, lol. You might want to leave for your hostel very early cos it sometimes gets messy here since most of the patrons are somewhat town boys oops.
BARRACKS POOLSIDE
If you like to swim, this is the cheapest yet fun-filled poolside you would ever get in the Ho municipality. Located right in the military barracks, this place is where you ought to be every Saturday and Sunday for your swimming lessons and practices. Don't be scared about the location cos the soldiers are really cool guys to hang out with. On sale are French fries, fried yam with chicken, kebab and sausage. Both alcoholic and non-alcoholic beverages are also sold here. Lest I forget, you can have a night swimming with that special someone too here with a cool GHC 10.00. Just chill charlie.
For the deebees, you can have your chill out at Skyplus, Volta Serene Hotel etc but charley the thing bi sey the above places are worth visiting for that cool off after a stressful week.
If you have a story you want to share with Kuulpeeps and the world, please do hit us up on Facebook, Twitter, Instagram