The transition from high school to uni can take a toll on you. You quickly begin to realise that the life you used to live in high school is way different from uni life and you may have problems adjusting.
We've got your back.
Here are five dissimilarities between high school and uni life and ways you could adjust:
The first thing which would probably hit you is the fact that there are no dining times for you and there is no one to cook for you at those times.
You will cook for yourself. This is where you know that fending for yourself also means feeding or finding ways to feed yourself. Buying food is very costly, and if you actually sit down one day to do the math, you'll realise that it is more economical to cook than to buy already cooked food. Madina market is not far from campus; go and shop and cook if you know how to. If you don't, you could partner with someone who does (that you trust) to shop and cook together. It is not difficult: you could also learn how to cook. Alternatively, Bush Canteen and Night Market are always there for you, rain or shine.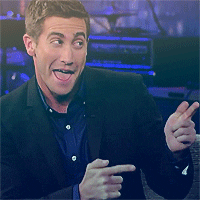 If you would like to take it a notch higher, there are eateries all over who even offer delivery services.
Also, in uni, you realise that your time management skills become more tested than they have ever been. While you were in high school, your life was ordered by a siren or bell or whatever it was that kept time for you in your school. In uni, you would realise that there is no such thing. There is no restriction on your time. This sense of freedom may get into your head and you'd end up managing your time poorly.
There is no siren, but your phone has an alarm system; make good use of it. See, start early oh! So that your body gets used to rising up early or else you'll find it harder to wake up early as the years go by.
SHS came with limited contact with gadgets, with special emphasis on the mobile phone and laptops. In uni, you'll realise that there is unrestricted access to them! And by now, you know they are distractions. So you must guard yourself from distractions.
There is no teacher who would seize them when they catch you using them, although some lecturers are against using mobile phones during class. Do yourself a favour and don't get addicted to their use. Do not watch movies or play games in class when classes are in season because, in the long run, you are only hurting yourself.
In addition, you'll find out that in uni, you have larger classes and as such, lecturers do not have time for only you. In SHS, your teachers knew you on a very personal level. It is not the same in uni. It pays to get yourself known so that when you are coming back for a recommendation letter, it will be easier for your lecturer to give you one. This also means that you have to work extra hard to get noticed and do yourself a favour to get noticed for all the right reasons such as academic excellence. 
FREEDOM!
You choose when to go where, as there are no restrictions. You don't even have your parents around to dictate things to you any longer, nor prefects to keep you in check. The gates are always open for you to go anywhere you want. Chances that you would get disillusioned by the liberty you have and misusing it are very high. There are many stories of people who ended up wasting their lives in uni just because they had the power to – don't be one of them.
And please, do not think you are above peer pressure, it will take you for the vanishing. Stick to your values more than ever. But don't be scared; uni is an experience of a lifetime.
All the best! 
If you have a story you want to share with Kuulpeeps and the world, please do hit us up on Facebook, Twitter, Instagram