Samsung makes excellent phones that check nearly every box of what you'd want in a device: a clear, brilliant screen. Great cameras. Strong battery life.
But it's been years since all the individual parts have come together in a way that makes me sit back and say, "Wow." The Galaxy Note 10 Plus does that in a way that's eluded Samsung phones since the tragic Galaxy Note 7.
This isn't just a phone that has it all — it's a phone I genuinely want to use. Note 10 Plus is the total package and the best phone Samsung's made in years.
The prismatic Aura Glow colour I tested is utterly striking to look at, the features are nearly all best-of-breed and Samsung has even worked to close the gap between its camera tools and camera-centric rivals like the Huawei P30 Pro and Google Pixel 3.
The Note 10 Plus also fixes my two major complaints about spring's Galaxy S10 Plus(which is still a great phone): the in-screen fingerprint reader is dramatically more accurate this time around, and the camera's dedicated night mode improves photo quality in low light.
Even the Note 10 Plus' biggest drawbacks are easy enough to swallow. There's no headphone jack (Samsung was one of the last major holdouts).
You may need to relearn how you use the power button to turn off the phone and take screenshots. The depth-sensing camera doesn't do much. And it's expensive — starting at $1,100 (GHC5,942.58) with a 5G version that costs $1,300 (GHC7,023.06).
Best Note 10 Plus features
Sophisticated, squared-off design with Gorilla Glass 6 on both sides.
Prismatic Aura Glow and Aura Blue (US-only) backing.
Symmetrical front-facing camera placement (these wallpapers put it to good use).
Fast, accurate in-screen fingerprint reader.
Snappy performance with the Snapdragon 855 chipset.
Excellent photos, with pretty good standalone night mode (more below).
Camera software, like built-in video editor and portrait mode video, is well executed.
S Pen stylus is comfortable and easy to use; fewer accidental button presses.
Gesture navigation with the S Pen makes sense.
Fast wired and wireless charging (25- and 15-watt, respectively).
New screen recorder app is a nice touch — you can capture audio, too.
Samsung DeX is easy to set up on Windows and Mac.
Link to Windows works as advertised to mirror select content from Note 10 to Windows 10 PC.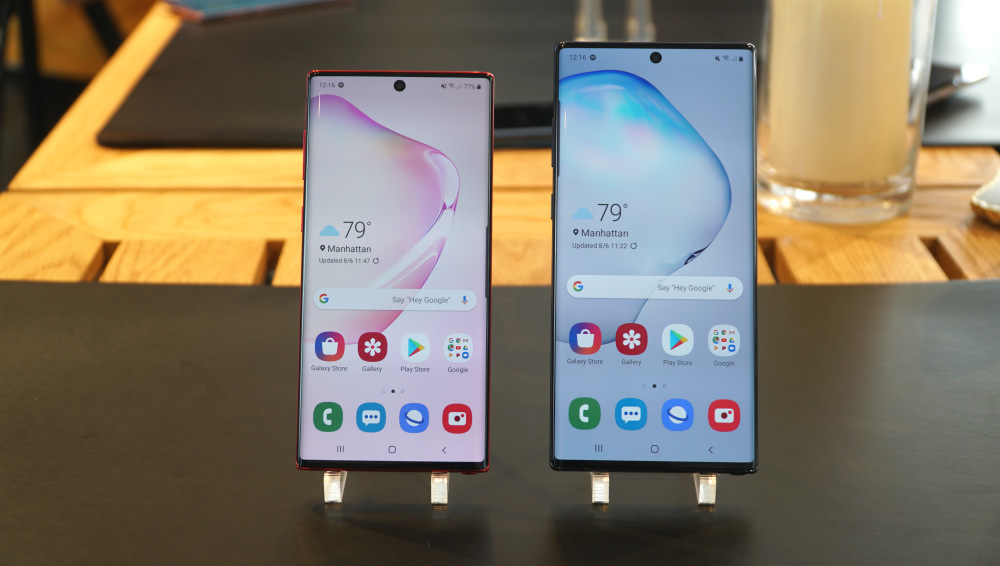 Worst Note 10 Plus features
No 3.5mm headphone jack.
AR camera only works with one underdeveloped app (3D scanner to come).
Power/lock/Bixby button on the left makes powering off and taking screenshots tricky at first.
Yes, you're going to want a case.
It's a smudge magnet — you'll need to constantly clean the phone.
Source: Cnet.com
If you have a story you want to share with Kuulpeeps and the world, please do hit us up on Facebook, Twitter, Instagram