We all get the rule of being friends with benefits; no strings attached… it's just sex. But sometimes, just sometimes, you start to catch feelings for them.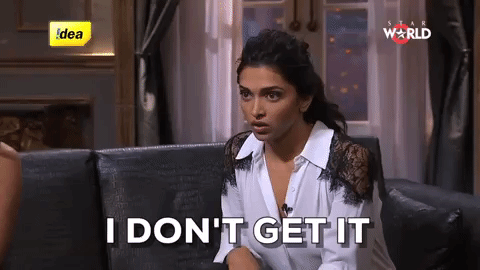 You don't know when these feelings started creeping up on you. All you know right now is that you cannot stop thinking about them, you want to be with them and you've already started planning your future babies. Yikes!
What to do? We gotcha.
First of all, if you think you've started catching feelings for them, try spending time with them outside the bedroom. Lol. Yesss! It sounds like really wrong advice but doing this is very necessary. The truth of the matter is that your FWB might be everything you ever imagined in a boyfriend but once you start talking and you hear the words that spew out from their mouths, you go shock. The love you thought you had will immediately evaporate! Lmao.
There is also the chance that in your conversation you will fall deeper in love with the person but you shouldn't run away from it. Life is too short to run away from the people you have a connection with. You need to start looking at ways to evolve your relationship from just hooking up in the bedroom to seeing each other to talk and hang out regularly. Who knows? They might probably end up being your better half.
Secondly, you need to understand the dynamics of your relationship. When do you usually call them? Is it when you just want dick or it's when you're lonely and missing your ex? If it's the first one then we don't think you're in love with the person. You've been dickmatized and it's the D you like. But if it's the latter, then that's the issue. You probably don't like them. You just want comfort. It goes both ways though. You need to observe your FWB and understand what happens when they call.
Last but not least, try spending time with someone else. If you're always with your FWB it can be quite hard to distinguish your actual feelings from your sexual desire. Go on a date with someone else and have fun. If during your fun time you forget about your FWB then the feelings are most probably temporal. If you constantly keep comparing your date with your FWB then… well… you have deep feelings for them.
If after all these introspections and you realize that you like them then we think its time to acknowledge those feelings. Life is too short to not take risks. Take that risk and ask them out to a proper date and either see your dreams come true or … well… get crushed. But the most important thing is that you went for what you wanted.
If you have a story you want to share with Kuulpeeps and the world, please do hit us up on Facebook, Twitter, Instagram