Life in uni is great. Some of us were in a hurry to leave, but after we did, we so wish we had stayed much longer. Here are some of the things you'll miss when you graduate from Tech…so enjoy while it lasts!
Republic Hall Week 
Repu Hall Week is undoubtedly one of the annual events you just can't wait for when you're on Tech campus. It's actually a celebration where friends from all other campuses could not wait to experience. It was a season to 'blow' your money because you get all the  best shops and items repping. The mind blowing Epilogo and All Black parties is something you can not afford to miss.
Food Joints
You're surely going to miss all the popular food joints on campus, especially when there's no better place to eat at work. The SMS fufu and Acuzzi food joints are something you just can't seem to forget even when you're on vacation, and oh take me back to Hambras. Not forgotten the maintenance waakye.
Gob3
So you will be wondering why i separated Gob3 from food joints… and before i forget, Gob3 is the local name for beans. Mention Tech and the next thing you hear is Gob3. You'll surely miss that beautiful red dish when you leave Tech and you'll wish you lived just beside the Queens Hall.
Cheap things in Kumasi
So apart from the fact that Kumasi people can convince you into buying the last thing you'll ever need in your life today, everything in that city is cheap.
'Konti Moral'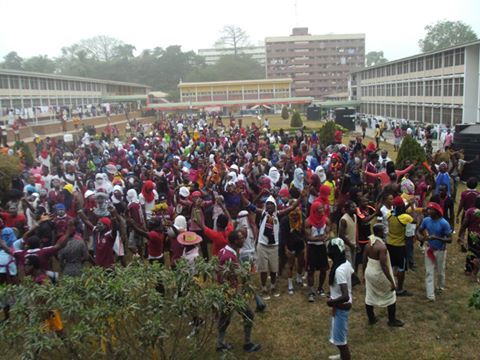 On Friday nights, the Continentals end the week with their hilarious chants and morale. They would sing and drum all night long. You'll surely miss how the boys made remix of existing gospel songs during these moral nights. You'll also miss how they go naked during their moral sessions.