Even though applying foundation is one of the most basic things you do as someone who uses makeup, most of us still do it wrong. A poorly applied foundation is really bad for your look and if this is what is to happen then it would have been better if you didn't put on the makeup.
Not everyone will have that smooth nice skin but everyone can get something close to perfect because of the foundation you use. Here are the common mistakes we make when applying foundation.
Testing the foundation
If you're using a new brand of foundation you need to test it on your face to see if it's your colour. One big issue is the fact that people test it at the back of their palms when the colour at the back of your palm is probably fairer than that of your face. When you do this, you buy something you cannot even use on your face.
Not using a primer
You need to give your face a solid base before applying foundation to it. Primer anchors your makeup down for extra hours of wear especially if you're going to be sweating or if you have oily skin.
Using a wrong applicator
You can use a brush or a beauty blender. If you decide to use a beauty blender you need to dampen it first.  If you're not sure what the best applicator for a specific product is, it's worth it to do a little research. Also, you can ask whoever you buy your makeup products from about what tool you should invest in and they'll explain everything you need to know.
Not applying it at the appropriate places
What are the appropriate places? Apart from your face, you need to apply your foundation unto your neck as well. You need to keep working with your brush right past your jaw and chin, using your brush in circular motions for a more natural result.
Application in the dark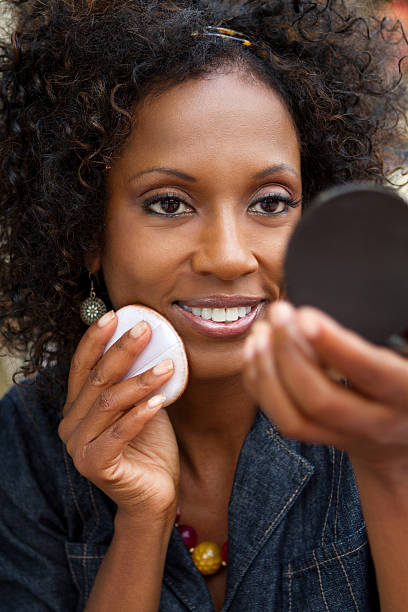 If you're applying your makeup in a room with dim lights it looks amazing! It looks like something a professional would do but… BUT when you go into the light, that is when you'll see that mmh! You look like a caricature. Natural light will always find you sisters so it will be much better to apply the foundation in natural light.
We hope these tips help you.
If you have a story you want to share with Kuulpeeps and the world, please do hit us up on Facebook, Twitter, Instagram