One thing that we all know is that women change a lot after a new hairstyle. It's just one of the things about being a black woman who needs to switch it up all the time.
Maybe it's because our natural kinky hair itself naturally looks different all the time, black women have been known to look different any time we change our hairstyles.
It could be braids today, a weave tomorrow or a huge ass afro the next week. Honestly, we can pull off every length, colour, texture, and style under the sun, and we even keep some on standby as wigs!!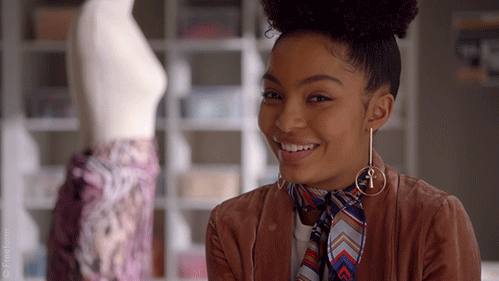 This unique nature of black women has been turned into a cool challenge! Black women all over the world are posting videos of themselves in different hairstyles to the tune of DMX's song "What These B—-s Want" which featured Sisqo and was quite popular back in 2000.
The thing about the song is, in the second verse, he mentioned about 40 something different women's names very much like how Asamoah Gyan mentioned different girls' names in his African Girls song that featured Castro.
The idea behind the video is because Black women look different any time they switch up their hairstyle, they can be considered different people.
So lol, if bae says he wants to break up and it's because he wants to see other people, just send him a video like this of you in all your different looks and ask him which one do you want to date?"
Lol
https://twitter.com/CindyrellaOG/status/1163988119307374593?s=20
Ladies, take part in the challenge let's see the Ghanaian spice in the #DMXChallenge
If you have a story you want to share with Kuulpeeps and the world, please do hit us up on Facebook, Twitter, Instagram