Just two days before his death in a Manhattan jail cell, Jeffrey Epstein signed his will, according to The New York Post.
The document was filed in the U.S. Virgin Islands, where Epstein owned a pair of islands. On August 10, Epstein was found dead at Manhattan's Metropolitan Correctional Center, with a medical examiner ruling that it was a death by hanging.
See Also: Why The Death Of American Millionaire Jeffrey Epstein Who Was Accused Of Sex Trafficking Is Shocking
According to his will, he was worth $577,672,654, all of which he's putting into a trust called The 1953 Trust, which was named for the year that Epstein was born. TMZ adds that more money could already be in that trust, but documents for it aren't publicly available.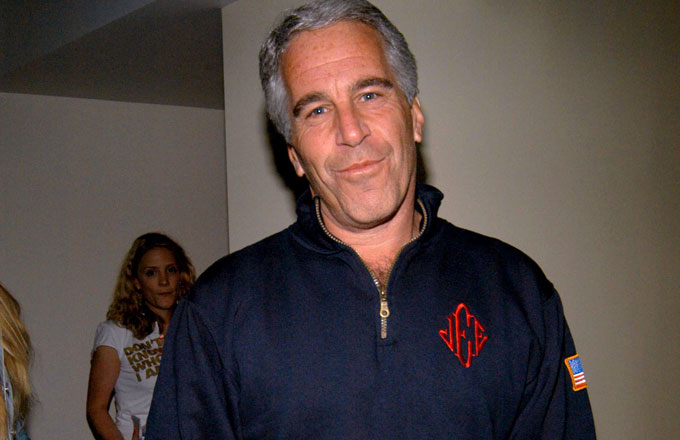 An anonymous city estate lawyer who spoke to The NY Post said that the transferring of wealth to the mysterious trust was done to keep things hush-hush. "It's done that way for privacy reasons,'' that lawyer said. "It's pretty boiler-plate. It's what we call a 'pour-over will,' which means everything pours over to a trust."
As for putting names to the beneficiaries, that's (intentionally) difficult to do. Epstein's only potential heir was his brother, Mark. However, the will states that Mark could only claim his brother's wealth had Jeffrey not left behind the new legal paper, but his brother is still listed as "next of kin." Access to the trust's fine print is needed to figure out what Mark could/would stand to inherit at this point. Additionally, a pair of longtime Epstein employees, Darren Indyke and Richard Kahn, will receive $250,000 each for being executors of his estate.
Lawsuits continue to come in from accusers, with the document stating that  "Petitioners are investigating potential debts and claims of the Estate and at this time they are unknown.''
As for the listing of assets, part of that comes from the dead financier's collection of "Aviation Assets, Automobiles and Boats," which was summed up with a worth of  $18,551,700. He also has more than $56 million in cash, slightly over $14 million in fixed income, roughly $113 million in equities, $195 more million in hedge funds and private equity, and a half dozen estates/properties valued at more than $178 million.
Listings of Epstein's collection of "fine arts, antiques, collectables, valuables" is still awaiting appraisal.
Source: Complex
If you have a story you want to share with Kuulpeeps and the world, please do hit us up on Facebook, Twitter, Instagram