With yesterday being World Photography day we want to delve into a Frequently Asked Question.
We know you also wonder why booking a photographer becomes super expensive, it might not be what you thinking.
Most of the people having this question in mind think that it's just about spending a few hours & pressing a few buttons. But that's far from the reality.
The work which you see as a 2-hour assignment is stretched far beyond that.
Let's breakdown factor involved which makes professional photography expensive.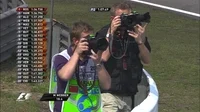 You might see it as a 2-hour assignment. But what you may ignore is the travelling time to reach the location, the setup time, time spent in negotiations before the shoot, the actual shoot, transferring and backing up the data, post-processing, reviewing with clients, delivering the photos or scheduling a pickup. And we are not even going into time spent building a relationship with client, marketing and office hours. Post-processing itself may take over a day or many depending upon the number of photographs. Especially in the case of wedding Photographers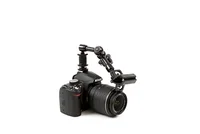 Professional photographers don't compromise with the quality of their gear. They buy professional equipment. They spend thousands and thousands and thousands of Cedis getting multiple camera bodies, the finest lenses, flash equipment for every situation, tripods, light stands, backdrops, props, carrying and storage cases. Not only this, they buy professional licenses for software and different cloud back-up storage solutions and many other things.
Pro Photographers keep themselves and their gears up to date with the rapidly evolving technology. They find things that perfectly match their clients' taste. Their equipment is not of a hobbyist. They will be using the best technology available.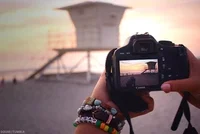 Experience is the one thing that may beat everything. And the Professionals are vastly experienced. They can advise you over several thing which you would not be able to decide. They know what's right and what could go wrong.
They may have a small team working with them either on location or back in the studio. The Photographer pays them for their work from his income.
Hope you are enlightened, next time if you think a Photographer is charging more, do consider the above points. It will help with your judgement.
If you have a story you want to share with Kuulpeeps and the world, please do hit us up on Facebook, Twitter, Instagram