All work and no play makes you a dull person. You cannot spend your time hustling and bustling around without any rest and we have the perfect way to help you relax; Binge-watching old sitcoms.
Pros? They are old so you can download and watch all the episodes without having to wait for a year or more to see the new ones and also, they are funny as hell!!
Here are some Sitcoms you need to start watching today (since today is a holiday).
Tyler Perry's Meet The Browns – 2009
It's a spinoff from "Tyler Perry's House of Payne,". Leroy Brown tries to fulfil his father's dying wish by transforming a dilapidated house into a retirement home: Brown Meadows, which happens to be located next door to a rowdy fraternity house. Helping Leroy keep the facility's residents in line is his daughter, Cora; his nephew, Will, a doctor, and Will's wife, Sasha, a nurse; social worker Carmen Martinez; and Jesus Hernandez, a maintenance engineer who is studying to be a lawyer.
Friends – 1994
It's a timeless show that you can watch over and over and over again (if you want cuz there are 10 seasons with each having 24 episodes). It's about three young men and three young women of the BFF kind, who live in the same apartment complex and face life and love in New York. The way the show was set up is the perfect fusion of comedy and romance.
Modern Family-2009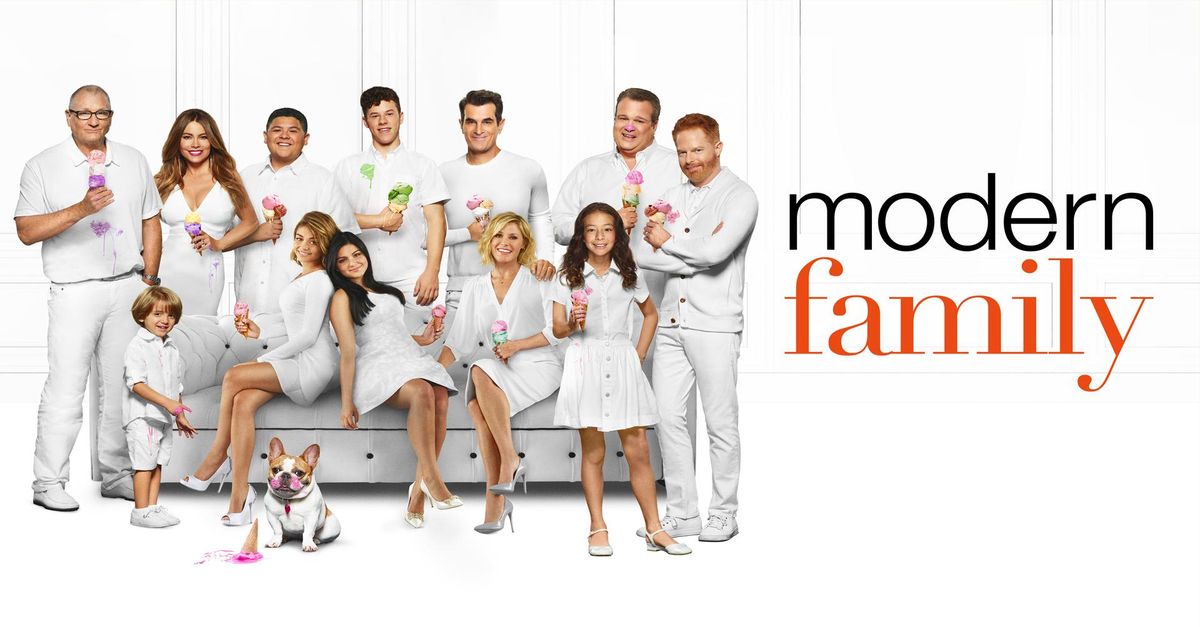 Their story is told from the perspective of an unseen documentary filmmaker. The series offers an honest and hilarious perspective of family life. Parents Phil and Claire yearn for an honest, open relationship with their three kids. But a daughter who is trying to grow up too fast, another who is too smart for her own good, and an unrestrained young son make it challenging. Claire's dad, Jay, and his Latina wife, Gloria, are raising two sons together, but people sometimes believe Jay to be Gloria's father. Jay's gay son, Mitchell, and his partner, Cameron, have adopted a little Asian girl, completing one big — straight, gay, multicultural, traditional — happy family.
Big Bang Theory – 2007
Best friends and roommates Leonard and Sheldon are physicists who work at the California Institute of Technology. They can tell everybody more than they want to know about quantum physics, but getting through most basic social situations, especially ones involving women, totally baffles them. How lucky, then, that babelicious waitress/aspiring actress Penny moves in next door. Frequently seen hanging out with Leonard and Sheldon are friends and fellow Caltech scientists Wolowitz and Koothrappali. 
How I Met Your Mother-2005
Ted was narrating the story of how he met his wife to his kids through flashbacks. It all started when his best friend, Marshall, drops the bombshell that he plans to propose to longtime girlfriend Lily, a kindergarten teacher. Suddenly, Ted realizes that he had better get a move on if he hopes to find true love. Helping him in the quest is Barney, a friend with endless, often outrageous, opinions, a penchant for suits and a foolproof way to meet women. When Ted meets Robin, he is sure it's love at first sight, but the affair fizzles into friendship.
The Cosby Show-1984
"The Cosby Show" centres on the lives of the Huxtables: obstetrician Cliff and his lawyer wife Claire, their daughters Sondra, Denise, Vanessa and Rudy, and son Theo. Based on the standup comedy of Bill Cosby, the show focused on his observations of family life. Although based on comedy, the series also addresses some more serious topics, such as learning disabilities and teen pregnancy.
2 Broke Girls -2011
Street-wise Max (Kat Dennings) doesn't expect much from the new waitress at her night job, a rich girl who has reluctantly joined the food service industry after a string of bad luck. But to her surprise, Caroline (Beth Behrs) is a woman of substance and just maybe her ticket to success. The two strike up an unlikely friendship after Caroline discovers that Max can bake a mean cupcake, and the women decide if they can just wrangle up the start-up cash, they may have found their big break. Their co-workers at the diner are boss Han Lee, cook Oleg and cashier Earl.
Which of these have you watched already? Which of these are you going to start watching right now??
If you have a story you want to share with Kuulpeeps and the world, please do hit us up on Facebook, Twitter, Instagram