Mario Balotelli is an interesting character. The man just can't stay away from trouble. But regardless of all the negative things he's done, he is a talented footballer.
Mario Balotelli was born MarioBarwauh to immigrant parents from Ghana in Palermo. He was raised by a Jewish Italian foster mother, Silvia Balotelli, from the age of three.
See Also: 10 Young Players To Look Out For In The 2019/2020 Premier League Season
The 28-year-old footballer has played for top European clubs like Liverpool, Manchester City, Inter Milan and AC Milan.
Here are 5 craziest things Balotelli has done:
He was caught throwing darts at youth team players
When asked why he did that, he claimed he did it because he was bored. He was fined $100,000 for that.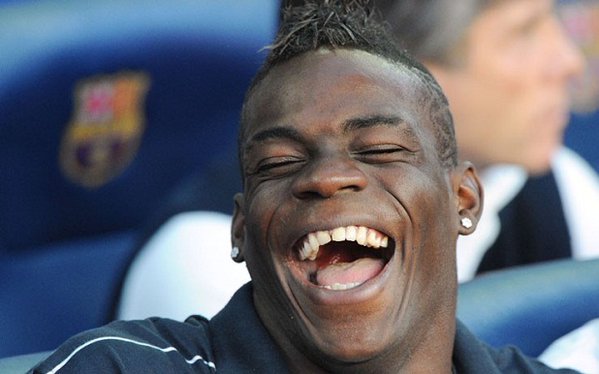 He pulled over at a high school in Manchester to use their washroom
See Also: Wondering How Fantasy Premier League Works? Here's All You Need To Know
He burned down his bathroom on the night before a huge game against Manchester United after shooting fireworks from his window
He revealed a "WHY ALWAYS ME?" shirt after scoring against Manchester United
See Also: #DeadlineDay: Here Are The Top Signings Made By English Clubs In The 2019 Summer Transfer Window
He took a phone from a cameraman and filmed a selfie video with his laughing teammates, then posted it on Instagram.
He did this after he scored a great goal against Saint-Etienne.
If you have a story you want to share with Kuulpeeps and the world, please do hit us up on Facebook, Twitter, Instagram