A third nipple is exactly what you think it is. A third extra nipple apart from those normal two.
There have been cases where a person has up to eight supernumeraries (the extra) nipples. Most third or supernumerary nipples are harmless and do not need any medical intervention.
You may not even be able to recognize an extra nipple right away because they aren't fully developed. Some appear simply as tiny bumps with no familiar features of a nipple, but others can look just like a regular nipple at first glance.
They appear along the milk line which is the area on the front of your body that starts in your armpit and goes down through and past your nipples to your genital area but some nipples occur at places outside this region.
It can be quite difficult to tell the difference between an extra nipple, a mole or birthmark. What you should remember is that moles and birthmarks also tend to be flat and not have any ridged or nipple-like bumps in them.
The condition occurs more in men than in women. In most cases, the additional nipples are smaller and less developed than the regular nipples.
Carrie Underwood and Harry Styles are some of the celebs who have them.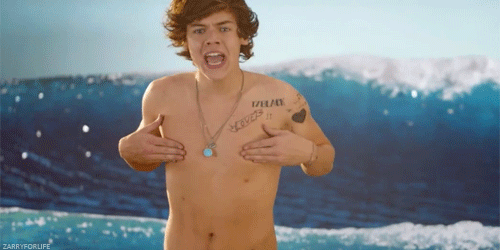 It doesn't need any doctor's attention but you need to let a doctor know if you experience any lumps or discharge around the extra nipple since this might require medical attention.
Do you know anyone with a third nipple?
If you have a story you want to share with Kuulpeeps and the world, please do hit us up on Facebook, Twitter, Instagram