Kobby Keita dropped an EP earlier this week that's got us jamming so hard we aren't even sure what time of day it is.
Just kidding,
Kobby Keita is one of the most underrated Ghanaian artistes no doubt. He's one of the artistes doing pure trap music and it's easy to go into shock cos yeh…a full Ghanaian making trap music.
Hard to believe right?
The trap music community is super small in the Ghanaian music industry and some of those who say they are doing it aren't really tapping into it as we'd expect.
Kobby Keita dropped a 7 track trap EP, The LUVTAPE and it's unexpected how he fuses the most unlikely genres into it. Pop? Highlife? Funk? He's got it in there.
It's lit!!!
The EP starts well with Hennessey which we immediately fell in love with cos the track spoke to us! We don't care what anyone says, that track is spiritual and the feature…perfect!
Best Friend is another immediate fave. It's a mellow version of trap that's got Kobby Keita crooning, the only way trap artistes do, to the love of his life, appreciating her and promising her stuff.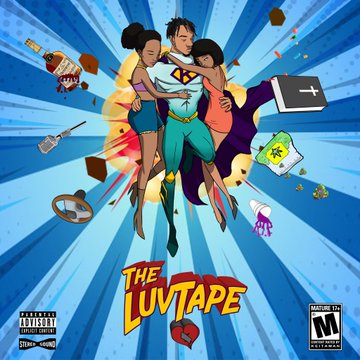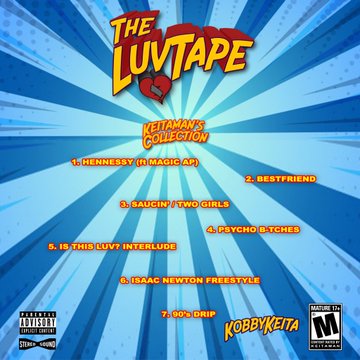 Saucin' is a two-part track (Saucin and Two Girls) and is exactly what you'd expect it to be…a vibe! but the second part is what got us wavy af cos who else doesn't want to get lit to a song about girls fighting over them???
We'd talk about every single track but it's all too lit and is bound to make you get turnt!! The Isaac Newton freestyle on the track is…ugh we have to say it again…lit!!!
But 90s Drip!!!!
The 90s Drip is the last song on the EP and it's the best. If you ever doubted the artiste's talent…this should be it!
Kobby Keita did something on 90s Drip. The track immediately takes you back if you are old enough. It' a toe-tapping finger-snapping song definitely 90s funk until he switches briefly to 'borga' highlife and then immediately goes back to the funk cos..you can't stop the funk right???!!
GENIUS!!!
Kobby Keita is something and we need to pay attention to him no doubt!
He's made a great EP and our words aren't enough to get you convinced.
Listen to the EP here:
https://soundcloud.com/kobbykeita/sets/the-luvtape
Follow him on Twitter: @KobbyKeita and @KobbyKeita on Instagram.
If you have a story you want to share with Kuulpeeps and the world, please do hit us up on Facebook, Twitter, Instagram