Miley Cyrus and Liam Hemsworth were our couple goals for a while. They dated, broke up, dated again broke up, basically had a weird on and off a 10-year relationship and last year, they finally stopped bouncing around and got married.
Now less than a year later, they are separated!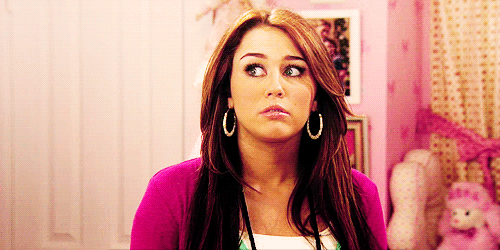 This won't be the first celebrity marriage that broke up after less than a year of being husband and wife.
There are more and the times are even shorter!
Britney Spears and Jason Alexander: 55 hours
The music icon started the new year, (2004) right with a wedding in Las Vegas to her childhood friend. Hours later they annulled the marriage based on the reason that… she was "being silly"
Nicolas Cage and Erika Koike: 4 days
Fun fact, this was his 4th marriage lol and well he let her go after 4 days.
Cher and Gregg Allman: 9 days
The goddess of pop got married to Gregg right after her divorce from her previous husband, Sonny. 9 days later, sis said nope, her new husband is an alcohol and drug addict and she can't deal with that so… bye!
Eddie Murphy and Tracey Edmonds: 14 days
These two got married in BoraBora oooo but it was during their honeymoon and even the wedding day that trouble started looming. 14 days later they released a statement saying they were done but would remain, good friends.
Ali Landry and Mario Lopez: 18 days
If you watched Saved by the Bell, you'd remember Mario Lopez! He married the model, Ali Landry and well 18 days later they divorced. She found out he'd cheated on her heavily days before their wedding lol
Drew Barrymore and Jeremy Thomas: 39 days
The actress got married to Jeremy Thomas who was a bar owner at the time. Less than two months later, they divorced
Pamela Anderson and Rick Salomon: 60 days
They got married  somewhere in October 2007 and by December that year, they filed for divorce
Kim Kardashian and Kris Humphries: 2 months
Before she married the love of her life Kanye, she got married to the basketball player Kris in 2011 and divorced after 72days. Their wedding supposedly cost about $10million but like… fvck all that money right?
Lisa-Marie Presley and Nicolas Cage: 3 months
Yup, Nicholas Cage…again! After a nice ceremony in Hawaii in 2002, the actor, Nicholas Cage and Elvis Presley's daughter divorced about three months after the wedding. Presley revealed that they "shouldn't have been married in the first place"
Jennifer Lopez and Cris Judd: 7 months
They met when Cris danced in her "Love don't cost a thing" music video. They got married that same year (2001) and split 218 days later.
We are guessing if you were a celeb too you would be speeding through marriages as they did.
Right?
If you have a story you want to share with Kuulpeeps and the world, please do hit us up on Facebook, Twitter, Instagram