These sports are weird.
Some of them are quite questionable.
Some of these sports are so unique and we want to actually try them out.
Underwater UpsideDown Hockey – Finland, Austria, Germany and other European nations.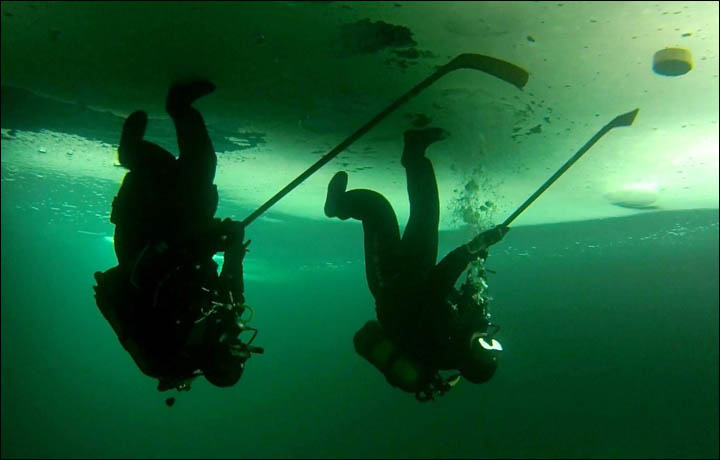 This is not underwater hockey, which is just played inside a swimming pool. This is more than that.  It is played upside-down underneath frozen pools or ponds. Participants wear diving masks, fins and wetsuits and use the underside of the frozen surface as the playing area or rink for a floating puck. Competitors do not use any breathing apparatus but instead surface for air every 30 seconds or so.
Hobbyhorsing – Finland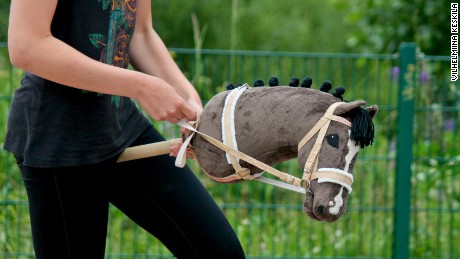 Are we even serious on this earth at all? Lmaoo! We are sure through the name you can guess that this sport isn't anything to be taken seriously. It involves people riding toy horses in a gymnasium; to put it bluntly, a stuffed fabric horse's head attached to a stick.
West Coast Giant Pumpkin Regatta-Oregon
Every October, participants dress up in ridiculous Halloween costumes and race across Tualatin Lake, USA inside huge pumpkins.
 Chess Boxing – Germany, Great Britain, India and Russia.
Yup! You read that right! They play both chess and boxing as a game. There are alternating rounds in which the competitors box and play chess. It's perfect for those sports fans that love contact sports with that intelligent component.
Wife Carrying- Finland, North America
Wife carrying is actually a sport in Finland; no joke. Competitors must carry their wives (or a neighbour's) across a course, and the winner is the couple that completes the course in the shortest period of time. And just so everyone's aware, if you drop her, you have to start over. It's actually a rule.
Mindball
The game is played on a mindball table, on which a ball is moved back and forth. The players stand on opposing ends of the table and wear a headband with electrodes that are connected to the table. And yes, the ball is moved by their minds.
Which of these sports would you like to play?
If you have a story you want to share with Kuulpeeps and the world, please do hit us up on Facebook, Twitter, Instagram