Ayat.
Kirani Ayat.
Can we just give him a sash and a crown that calls him the artiste with the dopest visuals to his songs??
Last year, Ayat stopped us in our tracks with his video for Guda and everyone admitted hands down that it was one of the best videos ever!
See Also: If You Still Haven't Seen It, Here's Every Reason Why You Need To See Kirani Ayat's Awesome New Music Video
Yesterday, he gave us something else to talk about
Visuals for Shugah.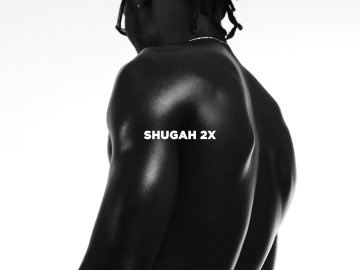 Shugah 2x is one of the songs on his EP, Her Vibe Is Right.
If we never paid attention to the song, this video made sure we have this song etched deep in our memory! The song is a fusion of genres we admit we never really paid attention to! It's house music, it's afrobeat…it's a sexy song without sounding dirty.
It's rare, seeing a music video that captures the very essence of the song without acting out a whole movie. The dancers, their movement, the images, …whatever magic that was sprinkled into the video… everything complemented the song so hard!
Someway somehow, the video brings out the beauty of the song, bringing on a whole new appreciation of the song.
The video is nothing short of amazing and of course, we aren't surprised, knowing the video was directed by one of the growing young directors changing Ghana's music video scene… Andy Madjitey.
Get to know the music director here: Andy Madjitey, Emergers 2019.
Watch the music video here:
If you have a story you want to share with Kuulpeeps and the world, please do hit us up on Facebook, Twitter, Instagram