Education is the most powerful weapon which you can use to change the world- Nelson Mandela.
It was just a great opportunity speaking to Ruben Kwabla Amenyedor.
We delved deep to find out how he was able to bag the two awards and if he had any advice for us. Before we even start we will like to say Congratulations.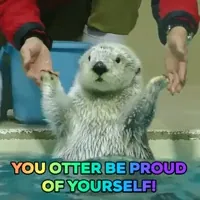 Meet Ruben Kwabla Amenyedor,
Let's take it back to when he left his job in Togo and made the decision to attend GIJ
I decided to read communication studies in GIJ after completing Diploma in Mathematics and Science Education with UCC. This was because of pieces of advice I always get from friends who believed I was very good at communication anytime I get hold of the microphone. I never regretted abandoning my well-paid job in Togo, just to embark on this journey. Being unemployed and paying my own bills whiles in GIJ wasn't easy at all. But I was determined… There were days I go to lectures on an empty stomach not because I was fasting but because there was nothing on me. These and many challenges inspired me the more.
Aside from the monetary challenges, He faced other challenges.
 Meeting new people in GIJ was so challenging. I remembered how my course mates teased me the first week in lecture halls when I lost an election to another course mate. Some said I was 'too known'. I had names like 'Researcher, Mr Library, Ayigbe Mafia etc' All these motivated me to do more.
Determination, Passion and Commitment are definitely strengths of a winner ……
Ruben is a very determined young man, who has passion and commitment to whatever I found myself doing. However, I am sometimes distracted by friends because I love having fun a lot.
What's Next for this Bright young man.
GIJ and the world should watch out for me because I have always wanted to be the best PR practitioner the world will ever know. I am coming bigger than this.
All my awards are dedicated to my late grandmother who always said: "Son, do not run too fast in life, you may run past what you are looking for". Bit by bit I am here today and will do more. Thank you.
He left us with a piece of advice.
Success is no accident. If you wish to get to this height you must be ready to let go of pleasure and sacrifice time to study. Humble yourself to learn from anyone. Be determined and stay focus.
If you have a story you want to share with Kuulpeeps and the world, please do hit us up on Facebook, Twitter, Instagram