The biggest comeback of 2019 National Science and Maths, just happened!
G.S.T.S in the early rounds of the contest didn't look like they were a match for Mawuli SHS and OLA SHS.
But then, G.S.T.S picked up in round 4 and topped with 25 points.
See Also: #NSMQ2019: Obuasi SHTS Is Through To The Quarterfinals After A Convincing Win
They did the unthinkable in the final round as they answered 3 riddles to win the contest with 31 points. Mawuli School had 29 points and OLA SHS had 22 points.
With Mawuli School and OLA SHS out of the competition now, Kpando SHS and Keta SHS remain the only Volta Region schools who have qualified to the quarterfinals.
https://twitter.com/KuulPeeps/status/1146439462467067904?s=20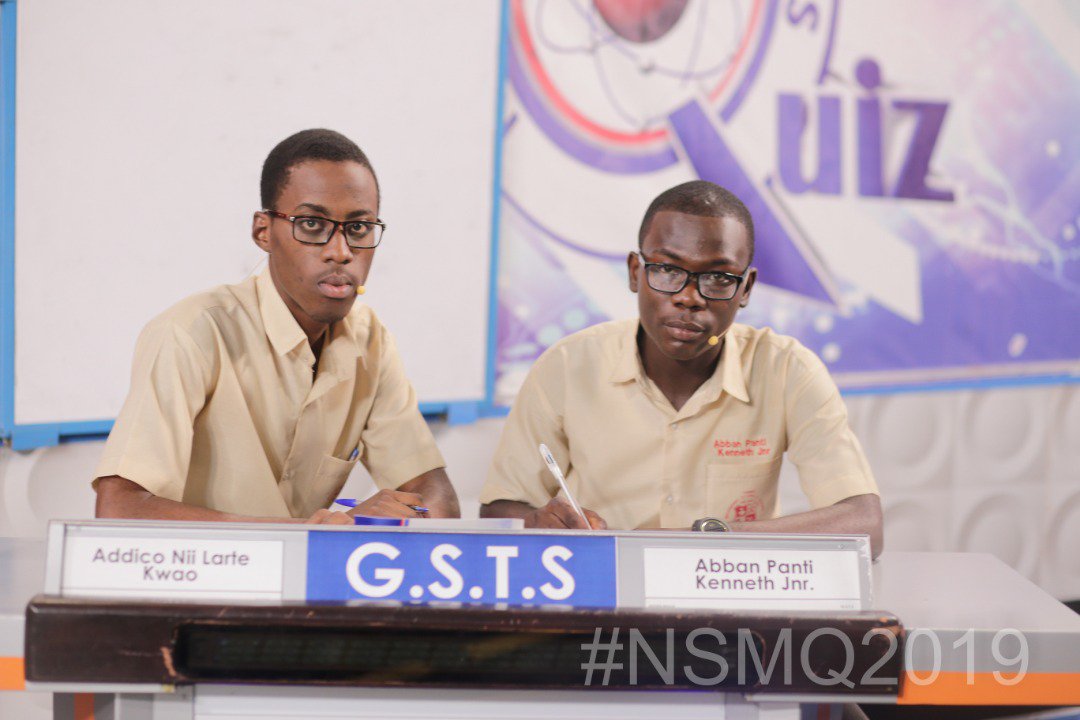 Congratulations to G.S.T.S!
The final contest of the 1/8th stage:
West Africa SHS vs Takoradi SHS vs Sogakope SHS
If you have a story you want to share with Kuulpeeps and the world, please do hit us up on Facebook, Twitter, Instagram