It's finally here!!!!!!!!!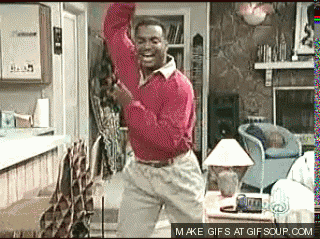 TIDAL RAVE 2019!!!!!
Every year, the Tidal Rave stage comes alive with crazy performances from all sorts of talented artistes! From our favourite and well-known artistes to the talented artistes working hard to get into Ghana's mainstream music scene.
This year, CloseUp Ghana partnered with Echo House to make Tidal Rave even more special for all artistes and lovers of music.
Because it is the 8th edition, a search was done on social media for the right emerging acts and 8 great artistes were selected to join Kula, the winner of this year's VGMA Unsung category to show everyone what they are made of on Saturday's Tidal Rave stage!
The selected artistes were: Essilfie, Ama Petal, ToluDadi, Nii Amu, Khemi Tunez, Swagmonnie, estar Oscar and Lycon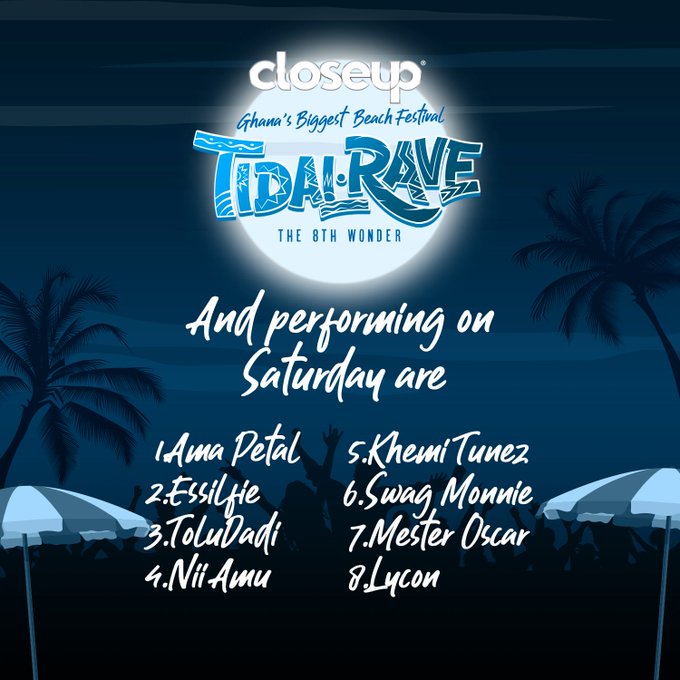 Because we know they are fire, we put together a playlist just so you can officially meet them and psych yourself for their performances on Saturday at Kokrobite!!!
Check out the playlist here before The Rave tomorrow!
Enjoy it and make it a point to come jam to it tomorrow at Kokrobite!!
And oh there's more to warm up to before starting the Tidal Rave Jams here: Tidal Rave Never-Ending Weekend Playlist (Day 1, Day2, Day 3)
If you have a story you want to share with Kuulpeeps and the world, please do hit us up on Facebook, Twitter, Instagram